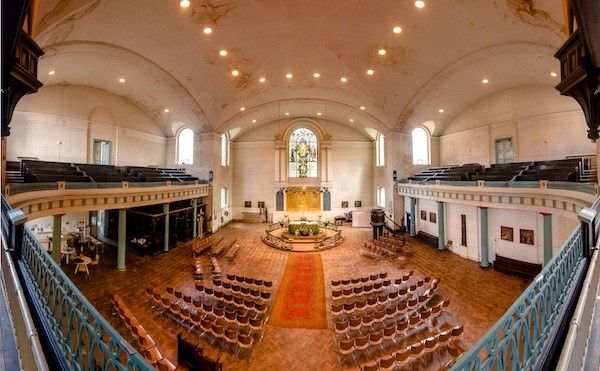 MIRRORS – Further Artists Added to the Bill
London's new multi-venue live music event MIRRORS, reveal the full roster for their debut show on Saturday 31st October 2015. Taking place at St John at Hackney Church, Hackney Round Chapel and Oslo Hackney, new additions include Luke Sital-Singh, Jessica Pratt, TRAAMS, The Black Tambourines, The Babe Rainbow, Shelter Point and Dreller.
Joining the likes of Rhye, The Thurston Moore Band, Nadine Shah and The Wytches, Luke Sital-Singh has a rare talent that sets him apart from the crowd. Following the recent release of new EP 'The Breakneck Speed of Tomorrow' Sital-Singh is set to captivate the Hackney faithful with his distinctive emotion-charged sound.
Jessica Pratt released critically acclaimed sophomore album 'On Your Own Love Again' in January this year. The follow-up to her self-titled debut sees Jessica further define her style, creating a soundtrack full of subtle, but intricate harmonies and nuances, delivered with a candid honesty that's perfect for MIRRORS stunning church acoustics.
Post-punk trio TRAAMS will offer the intrigue of new material with their second album scheduled for release less than two weeks after MIRRORS takes place.
Making the long trip from Australia, psych-folk collective The Babe Rainbow will be warming up the London crowds with sunshine-fulled sounds from down-under, and multi-talented Dreller will offer something entirely new. Counting animation and film-making amongst his many skills, his first project 'One Night Stand' – a short animated film – credits Dreller for every aspect of visual and audio production. Further anticipated performances will come from The Black Tambourines and Shelter Point.
LINEUP
Rhye
Nadine Shah
The Thurston Moore Band
The Wytches
Luke Sital-Singh
Jessica Pratt
Aquilo
Oceaán
Traams
The Black Tambourines
Pixx
Alex Burey
Dream Wife
Declan McKenna
Shelter Point
Cameron A G
Duck House
The Babe Rainbow
Dreller
Tickets for MIRRORS are available from £20 at Alt Tickets: alt-tickets.co.uk/mirrors-tickets