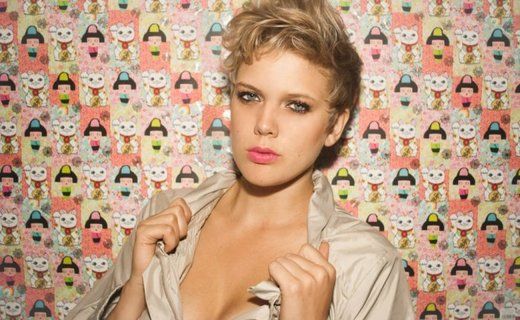 Betty Who – Debut UK tour announced for May 2014
You might ask Betty Who (?) now but by the end of this year, it will be more a case of Betty OMG!!! This 22 year old Australian born, New York based pop sensation mixes 80's synth pop with a modern day slant to create music like nothing else around. She says her music sounds as "if Prince and Abba had a baby" and who would argue with that?
Her infectious anthem 'Somebody Loves You' just hit the top of Billboard Dance Club Song Charts and later this month she embarks on a US tour before arriving on our shores.
Already Betty has been described as a mixture of 'early Madonna, Katy Perry and Robyn' and, if that's not enough, 'a pop goddess in waiting'. Currently working on her debut album, she will no doubt put the UK under her spell.
Betty Who split her childhood between Sydney and her mother's Northern California hometown. At 15 she spent the summer at Michigan's prestigious Interlochen music academy studying cello, and on the eve of her 16th birthday, moved to the US, later spending three years at the Berklee College of Music.
She writes all her own lyrics and creates all the beats with producer Peter Thomas her partner in crime since she was 18. Last September they hit the jackpot when their 'Somebody Loves You' soundtracked the viral YouTube hit 'Spencer's Home Depot Marriage Proposal' and the rest is soon to be history.
"A huge part of what I do is taking influences from (past) music and mixing it with the emotions I'm actually living through," says this princess of pop.
The fun starts here!
http://bettywhomusic.com/
May
Fri 23rd MANCHESTER, Dot to Dot Festival
Sat 24th BRISTOL, Dot to Dot Festival
Sun 25th NOTTINGHAM, Dot To Dot Festival
Tue 27th LONDON, Hoxton Bar & Kitchen
Wed 28th GLASGOW, King Tut's