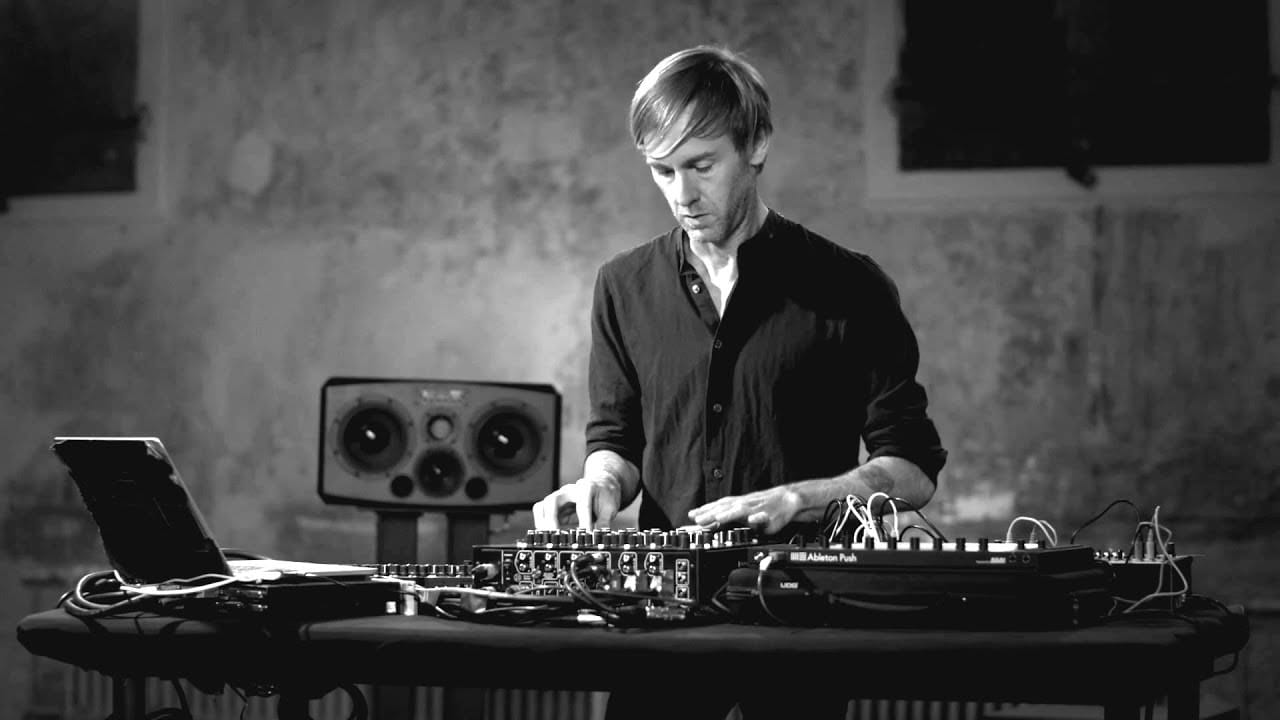 Beyond The Turntable: Haw Technology Is Changing DJing
Beyond The Turntable: How Tech Is Changing DJing« is a new video feature by Telekom Electronic Beats available on its YouTube channel. In it, renowned artists such as Richie Hawtin, Ellen Allien, Laurent Garnier, Steffi, Daniel Miller and Kristian Beyer explain how the rapid development of new technology is altering the very DNA of what it means to DJ. Through personal anecdotes and experiences, they discuss the positives and negatives of these tech- fueled changes.
How is the interaction between the DJ and the audience changing? Noted techno pioneer and futurist, Richie Hawtin, explains that the convenience of technology has freed him to explore his live artistic process in a much deeper way akin to bringing the production studio to the stage. But as technology plays a growing role, how can a human element be kept in DJing? Is this even desirable or important for the overall experience on the dance floor? In some cases, manipulation of music is not beneficial. Ellen Allien, on the other hand, believes that DJing isn't always about technique, she says that in many cases tracks are better left alone to unfold over a long duration. You don't need advanced technology for that.
These days, technology has made it possible for anyone to have instant access to DJ techniques that previously required years of practice to perfect. What effect does this low barrier to entry have on DJ culture? How have DJ software, controllers and media players changed the way that people play? In addition, there is also the question of the role that artificial intelligence and algorithms will play in the future — could they make the very concept of a human DJ obsolete?
The video touches on all of the questions above. And it does so in an informative way that offers multiple perspectives on the past, present and future of DJ technology. To be released on Sept 11. Feel free to spread the video. Secret Link: https://www.youtube.com/watch?v=aVT2JKKJXds&feature=youtu.be
In its 18 years, Telekom Electronic Beats (TEB) has experienced how dance music can bring people together. And that's why TEB currently cooperates with artists, promoters and clubs throughout Germany. TEB is the international music marketing program of Deutsche Telekom. It includes a variety of digital activities and live events across Europe. This video will be published by Telekom Electronic Beats' YouTube channel www.electronicbeats.tv, which posts informative new videos about music and club culture every Tuesday. TEB can also be found online at www.electronicbeats.net, where it offers up-to-date journalism, interviews, podcasts and live recordings.
Telekom Electronic Beats TV is one of electronic music's longest-running video magazines. Its roots go way back to the original network television show on Viva II, followed in 2005 by the legendary Slices DVD magazine. Eventually, in 2015 it shifted to its current home on YouTube where Electronic Beats TV is fully online with weekly features from the world of electronic music. Tech Talks, Tutorials, artist interviews, live recordings plus regular series like B-Sides, Inside and One to Watch. Tune in every Tuesday for the latest episode of Telekom Electronic Beats TV.