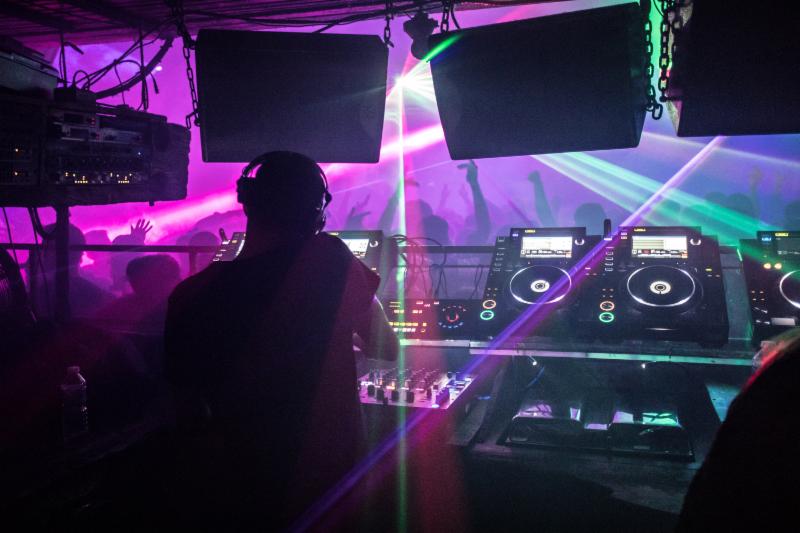 fabric reveals revamped Sunday programme
As festival season disappears into the distance, fabric reveals a revamped Sunday programme, welcoming an exciting mix of established forces, underground collectives and leading LGBTQ brands to host parties throughout October and November.

Having locked down Sundays for almost a decade to widespread acclaim, Sundays at fabric will see WetYourSelf! move to a monthly slot, with an array of credible promoters set to take the reins each week. Pig&Dan unveil their new Odyssey event series on 7th October, crafted especially for fabric, while We Are Family take over hosting on 14th October. The following weekend sees the London institution celebrate their birthday with a 30-hour marathon as per tradition, with Solo Danza set to host a special Halloween Party with Yaya & Friends on 28th October.

In November, Love Child and their Vogue Ball land for the first in a series of monthly LGBTQ showcases. Hosted by the trailblazing Jay Jay Revlon with the promise of "bringing back day-night Sunday clubbing for queers". Oscuro enlist Jack Ling and Jayar for an iconic all-nighter on 18th November, whileChristian Viviano, Rapha and Louis Costa join We Are Family's joyful party on Sunday 25th November. As well as presenting an unmissable run of Sunday shows, the introduction of these new brands is another statement of intent from fabric that inclusivity on the dancefloor for all is essential.
All tickets available from: https://www.fabriclondon.com/club/listings
+++
Sunday 7th October 2018
Pig&Dan presents Odyssey
Pig&Dan (Live Debut)
HOSH
Wehbba
Scott Kemp
+
Sunday 14th October 2018
We Are Family
We Are Family DJs
We Are Family
Wade
Rapha
Mario D'ambrosio
On-Off
+
Sunday 21st October 2018
fabric 19th Birthday
Ricardo Villalobos
Rhadoo
Helena Hauff
Craig Richards
Terry Francis
Apollonia
Dan Ghenacia
Dax J
DVS1
Dyed Soundorom
Jay Clarke
Joy Orbison
Saoirse
Shonky
Helena Hauff
Sonja Moonear
+
Sunday 28th October 2018
Solo Danza Halloween Party with Yaya & Friends
Yaya
Dennis Christopher
Andrea Giudice
Pat Wilson & Lindsey Matthews
+
Sunday 4th November 2018
Odyssey at fabric
Pig&Dan ft. MC Conrad
Oxia
CiCi
+

Sunday 11th November
WYS!
Arapu
Jacob Husley
Peter Pixzel

+
Sunday 18th November 2018
Sundays at fabric w/ Oscuro
Special Guest TBA
Jack Ling
Jayar
+
Sunday 25th November 2018 | Day
Love Child
Vogue Ball (hosted by Jay Jay Revlon)
Hannah Holland
+
Sunday 25th November 2018 | Night
We Are Family
Love Child
Vogue Ball Hosted By Jay Jay Revlon
Hannah Holland
Wes Baggley
Josh Caffe
Christian Viviano
Rapha
Louis Costa
Eder Alvarez
Mario D'Ambrosio