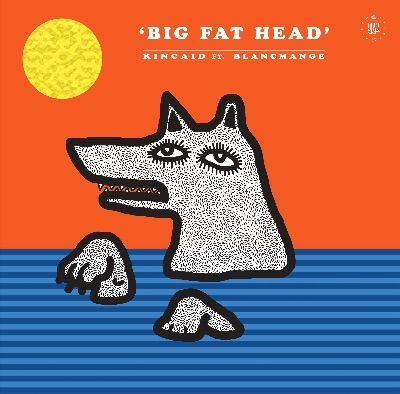 Kincaid ft. Blancmange - Big Fat Head
Fast emerging artist Kincaid has unveiled a new collaborative record with the respected British synth-pop act Blancmange. Out today, 'Big Fat Head' will land on Moscoman's famed Disco Halal imprint.
Clad with percussive textures, the release marks a father and son team-up with Kincaid (Joe Arthur) and father, Neil Arthur, via the Blancmange project. Accompanied by a remix from Moscoman and Trikk under the Nucat moniker, 'Big Fat Head' is turned into a chugging synth-wave melody.
The record marks the first original production from the pair, who have previously collaborated on a string of remixes for Blancmange's 'What's The Time', 'Distant Storm' and 'Not A Priority' – taken from the acclaimed albums 'Wanderlust' and 'Unfurnished Rooms'.
Based in Berlin, but firmly rooted in the diverse and forward-facing musical scene of Tel Aviv,Moscoman's Disco Halal label hails from beneath the minarets of the Holy Land. The imprint exists to present a tightly-knit and growing community of musicians and producers, each transmitting their unique musical identity, yet each united by a unique sensibility, as well as a harmonious balance of rhythm and experimentation.
Encompassing elements of downtempo, new-wave and alternative pop, stitched together with a leftfield dancefloor throb, Disco Halal's back-catalogue, filled with efforts from the likes of Simple Symmetry, The Organism and Moscoman himself, has seen the imprint rapidly emerging from the once-overlooked nightlife and club scene of Tel Aviv into the worldwide spectrum.