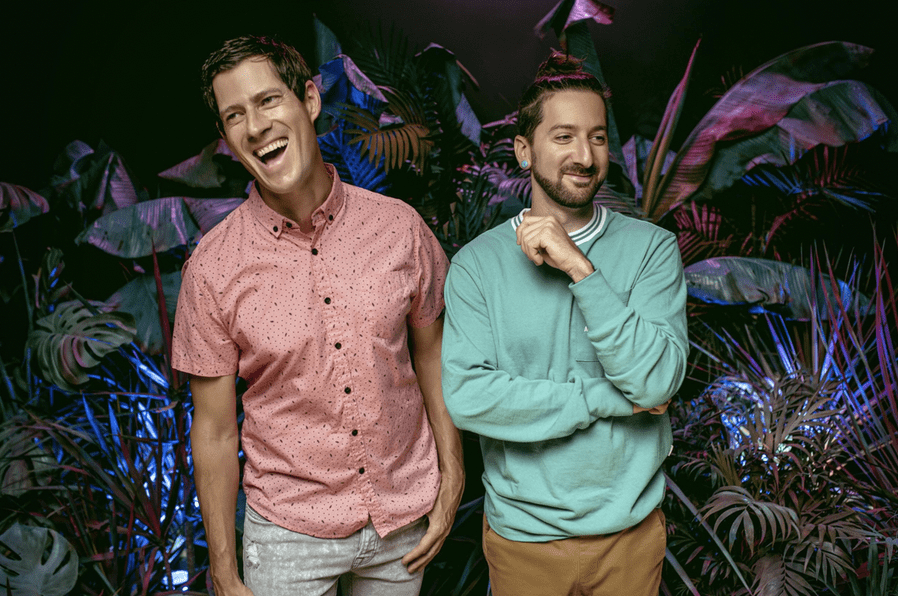 Big Gigantic unveil slick new single 'Where I Wanna Be'
Boulder, Colorado duo Big Gigantic return with new single 'Where I Wanna Be', out October 2nd via Counter Records.
An irresistibly slick slice of 140 bpm, 'Where I Wanna Be' is a polished track that's underpinned by the dreamiest of sax solos. It draws on the same feelgood vibe of their last release, the summer-tinged 'Friends' featuring Californian singer-songwriter Ashe. Marking as one of their first releases in over three years, the single gained 12 New Music Friday Spotify placements including the US, Germany, Italy and Norway.
"Playing all these live shows is our favorite place to be in the whole entire world and we owe the experience to our fans supporting us so we wrote a song about it," Big Gigantic explains. "A simple way to say thank you to our fans and that were grateful for them."
Composed of saxophonist/producer Dominic Lalli and drummer Jeremy Salken, Big Gigantic interpret traditional electronic music with live instruments, successfully creating an innovative, distinct sound that's all their own. Their 15-year history spans playing in different bands, living together and touring the country in a beat up Subaru, with the pair going from roommates to friends to something that more closely resembles family over the years.
The band have gone strength to strength following their fifth most recent studio album, Brighter Future, released in 2016 that featured special guests Logic, Waka Flocka Flame, Griz, Cherub and many more. The singles 'The Little Things' feat. Angela McCluskey and 'All Of Me' feat. renowned rapper Logic have received national acclaim, with over 3 million downloads and 75+ million streams.
Big Gigantic also unveiled an immersive 3D live experience earlier this year, with a series of unique technologies and creative techniques paired together to create a 3D show unlike any other, using stereoscopic 3D cameras and larger than life giant images projected across an LED screen.
Their transcendent live shows are a showcase of brilliant improvisation and a tightly-knit bond between Salken and Lalli, who alternates between keys, sax and laptop, building a futuristic wall of sound that keeps crowds on their feet.
A seriously high-quality production, Big Gigantic once again demonstrate their unique sound in 'Where I Wanna Be'.