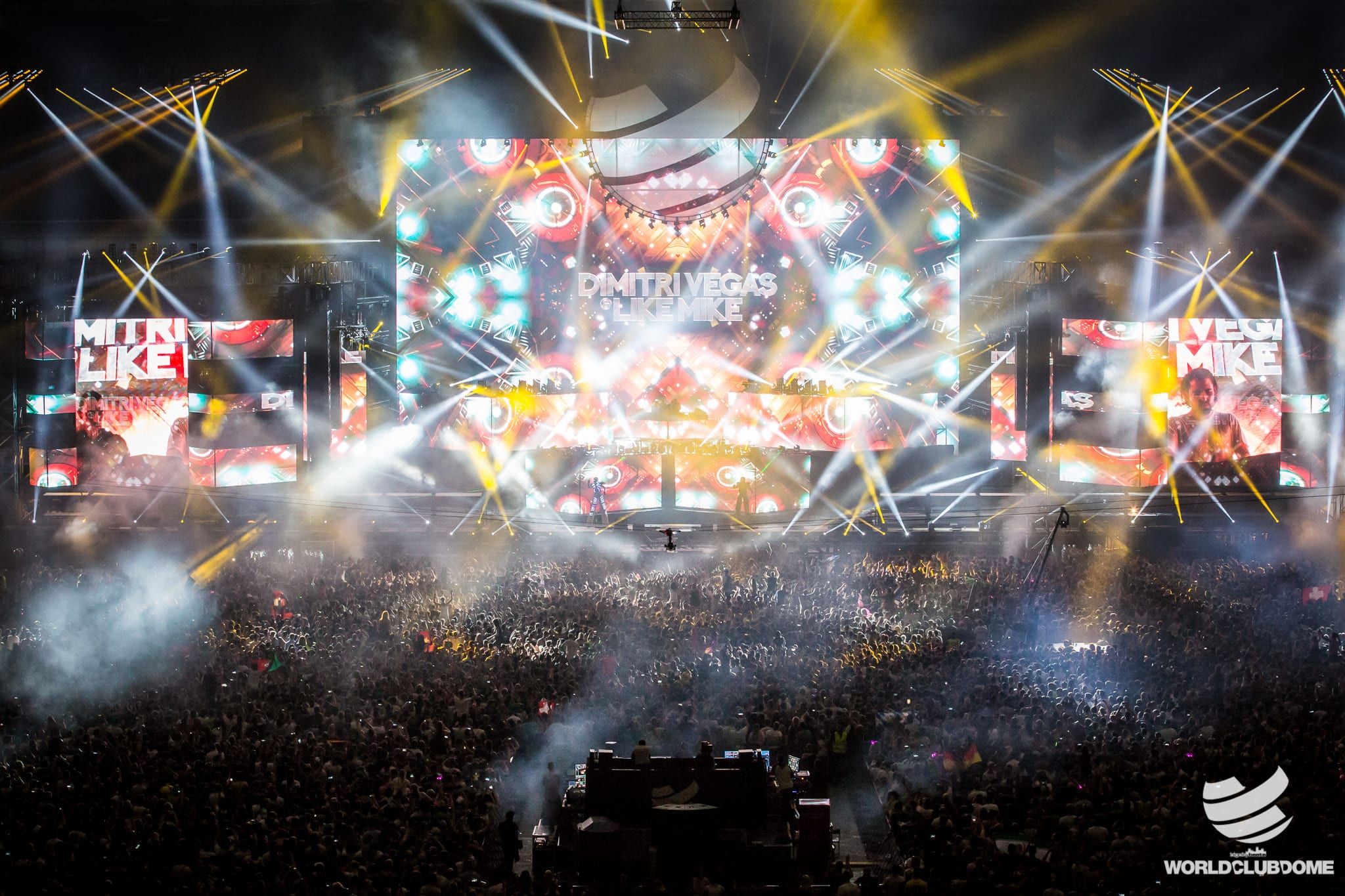 BigCityBeats look set to break own record for a solo DJ show
Over 40,000 fans expected for WORLD CLUB DOME Winter Edition with Dimitri Vegas & Like Mike
UNBELIEVABLE, but true: BigCityBeats look as if they might break their own record for hosting the biggest solo DJ show in Germany!
The WORLD CLUB DOME Winter Edition, a format conceived and developed by BigCityBeats, is just one year old. And the first wintertime edition was already a record-breaking event, with 40,000 fans packing into the Veltins Arena in Gelsenkirchen to celebrate BigCityBeats and Hardwell. It was the first time a DJ had filled an entire stadium in Germany.
On 12th November 2016 the BigCityBeats WORLD CLUB DOME Winter Edition will be returning to the Veltins Arena. This time the solo act is Dimitri Vegas & Like Mike. And just 12 months after the record-setting event BigCityBeats and its loyal fan community are gearing to raise the bar even higher. Over 40,000 EDM aficionados are anticipated for the madness of the current No.1 in the DJ Mag Top 100!
The event is another testimony to the impressive aura exuded by the BigCityBeats brand and an indication of the size of its loyal German fan base. The WORLD CLUB DOME Winter Edition was no flash in the pan; it is the best possible setting for international DJs to mount their solo show in the BigCityBeats WORLD CLUB DOME.
In the words of Bernd Breiter (Managing Director of BigCityBeats): "What we witnessed last year at the BigCityBeats WORLD CLUB DOME Winter Edition in the Veltins Arena was totally off the scale. And now we're back with the second edition, looking to set another record with Dimitri Vegas & Like Mike."
Moritz Beckers-Schwarz (Chairperson of the Board of FC Schalke 04 Arena Management GmbH) says: "It's the unique philosophy, the blend of unique elements and the unique BigCityBeats community that make it possible to host such a mammoth event as the WORLD CLUB DOME Winter Edition in the middle of the Ruhr area. BigCityBeats and the Veltins Arena proved last year that they provide a turbo boost to the careers of artists, and we will make 2016 another record-breaking year."
A few tickets for the BigCityBeats WORLD CLUB DOME Winter Edition with Dimitri Vegas & Like Mike are still available for € 29.00 plus booking fee via the link below: