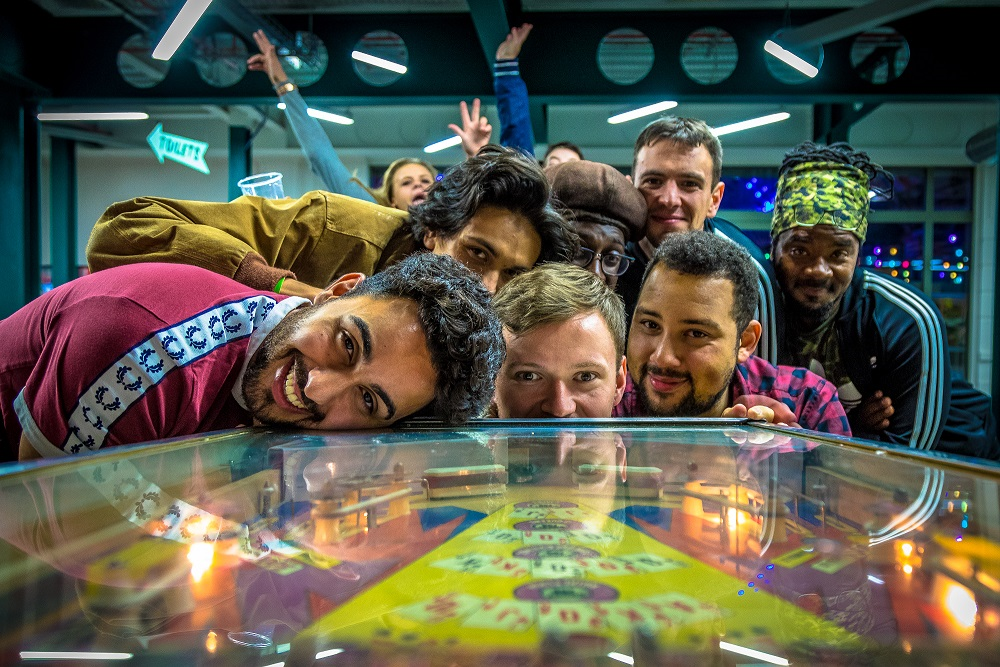 Birmingham based reggae collective KIOKO release the heartfelt "Let's Be Frank"
Fresh off their 36 date UK and European tour with reggae giants UB40, Birmingham-based group KIOKO hit the ground running with the release of their new single "Let's Be Frank".
Focusing on candid, heartfelt lyricism and heavyweight rhythms, the single captures the impeccable live sound of the reggae collective, encompassing the energy from their high octane performances. "Let's Be Frank" is bristling with fresh reggae rhythms, captivating horns and buoyant vocal energy, sitting comfortably within a timeless reggae tempo.
"'Let's Be Frank' will get everybody on the dance floor: moving, skanking and shaking. We listened to a lot of the late, great, Amy Winehouse, especially the 'Back to Black' album whilst we were making the track and her influence can be heard throughout. The Frank reference is our tribute to her", trombonist Josh Wilkinson explains.
"For me, 'Lets Be Frank' is a song of liberation," vocalist and guitarist Matt Doyle adds."Whether that be from a toxic relationship or an overbearing job, whatever it might be – the listener gets to choose."
"Let's Be Frank" is an effortless display of KIOKO's ability to curate empowering anthems infused with blistering reggae rhythms.