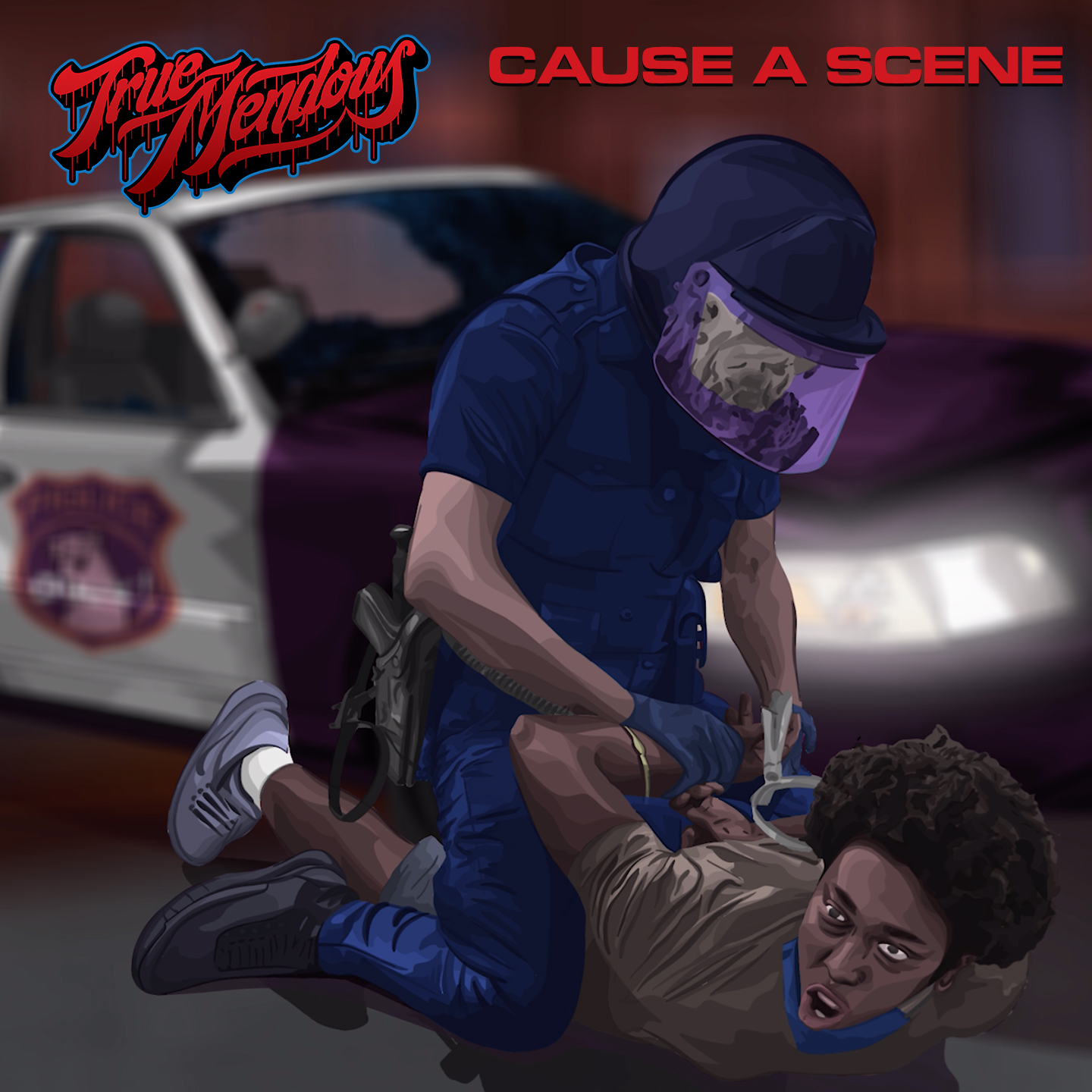 Birmingham native TrueMendous shares 'Cause A Scene'
Inciting a blizzard of flows TrueMendous delivers her new single 'Cause A Scene' as she charges into 2021 with vigour. The calm before the storm, 2021 is a set to be a profound year for the rising star and 'Cause A Scene' is just the start. Her razor-sharp flow pierces through the instrumental as she brings a high energy, mosh-inducing number, that is guaranteed to 'Cause A Scene'.
With bars like no other, TrueMendous is a truly unique artist with a distinctive flow that can be spotted instantaneously. Her sound is layered with precision and channels an amalgamation of fiery, raw and weighted bars that are seasoned immaculately with powerful lyricism. She shatters the confines of genres, incorporating Hip Hop with Neo-soul, Jazz and Pop.
The last twelve months have proven to be an exciting turning point in her career, she is part of the High Focus Records family, joining the roster alongside the likes of Coops, Fliptrix and Onoe Caponoe. Off the back of the new partnership, she released her debut EP 'HUH?', which generated an exceptional response accumulating over 214,000 streams. One of the singles from the project was handpicked to feature on the Adidas 'COLD.RDY' campaign and another single from the project was added to the FIFA 21 Soundtrack. She also landed herself the lead roles in the 2020 Christmas Pepsi Max and McVities adverts.
With a portfolio of music that spans six independent projects and a debut EP with High Focus Records, TrueMendous has an expansive catalogue. Without a question her work rate is phenomenal and outside of the studio, she has made an impact on the live circuit. In 2019 she secured an impressive 11 festivals slots, including Glastonbury, Leeds and Reading where she opened up on the BBC 1Xtra stage. Through the course of her career, she has also performed at 10 venues across Atlanta and North Carolina, which includes opening up the UK stage at A3C Festival in Atlanta. She has also graced the Lovebox lineup and performed at the likes of Gloucester's 'King's Jam' festival, Chip Shop in Brixton and both Exit and Sea Dance Festival, which took place in Novi Sad, Serbia and Montenegro. She was also one of the leading artists on the 'Queens of Art' tour and it was the first ever UK all female hip hop tour, which was later covered by the BBC.
Setting in stone the beginnings of what is set to be a monumental 2021, TrueMendous is a name that should be added to your watchlist.