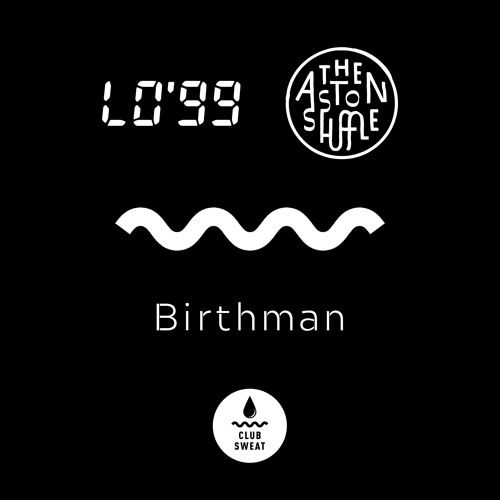 LO'99 & The Aston Shuffle - Birthman
Having just previewed their new track in the October edition of their monthly mix series 'Only 100s', Aussie mainstays The Aston Shuffle have linked up with fellow countryman and late night aficionado LO'99 for 'Birthman', which is now available via all digital platforms.
STREAM: LO'99 & THE ASTON SHUFFLE – BIRTHMAN [CLUB SWEAT]
'Birthman' is yet another reminder of the sheer diversity and talent which encapsulates the very ethos of The Aston Shuffle. Going back to their house roots, the boys link up with LO'99 to bring a driving funk to the track, which hosts subtle, sexy vocals and a climactic beat. 'Birthman' possesses a fresh energy that will have dance music enthusiasts down under, and globally, collectively nodding their heads.
'We've been talking about doing a record on 'Sweat It Out' for years, and it wasn't until recently when we had finished our collab with good friend and lord of late nights LO'99 that we all felt like we had something special enough to release on the label. We've really pushed the boundaries of what a club song should sound like with this record. It's full of weird blips and bloops, got a hella kooky vocal and one hell of a hooky bassline that will no doubt get some outrageous reactions both on the dancefloor and in your headphones.'
–The Aston Shuffle
'I've been mates with the Aston guys for many years now, we've done more shows together than I could count, hung out in random places all over, even shared the finest of dumplings I've ever had the pleasure of tasting. When Mikah mentioned the idea of jamming on a tune together I knew we'd end up making something sick!!! We've had a couple of ideas on the go, sending projects back and forth from Sydney to Canberra to NYC, and this little number was the first one to take finished shape. Birthman…an ode to our mate Weez…the original Birthman :)'
–LO'99
PURCHASE: LO'99 & THE ASTON SHUFFLE – BIRTHMAN [CLUB SWEAT]
Fans of The Aston Shuffle can stay up to date with their monthly mix series 'Only 100s' via only100s.com, and can catch the duo live via the tour dates below. The guys are also working tirelessly in the studio, and fans can expect more new tracks before the end of the year!
UPCOMING TOUR DATES
NOV 25 – The Met – Brisbane, QLD
DEC 02 – Jack Daniel's Barrel House – Melbourne, VIC
DEC 09 – Sweat It Out Xmas Party – Marrickville, NSW
JAN 27 – Electric Gardens 2018 – Sydney, NSW
THE ASTON SHUFFLE
Facebook
Spotify
Instagram
SoundCloud
Twitter
LO'99
Facebook
Spotify
Instagram
SoundCloud
Twitter
CLUB SWEAT