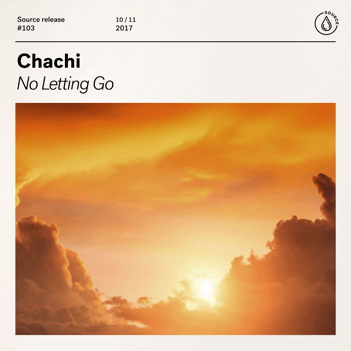 Chachi - No Letting Go
Following his 2015 hit record 'Land Down Under', New York artist Chachi now returns to the SOURCE label with his new single 'No Letting Go'. As he mentions, the record is a 'toast to great memories and guarantee of creating new ones', underlining the track's potential with both major and club audiences.
Chachi is a celebrated New York based DJ who tours internationally. His residencies have included 1 OAK, Marquee, Lavo, Story, and LIV, and he has touched turntables across the world, from Tokyo and Hong Kong, to Barcelona and Rome and beyond. He has performed for A-list celebrities including Rihanna, Leonardo DiCaprio, and Gwyneth Paltrow, and has delivered his consistent, top quality sound to service clients such as the Make A Wish Foundation, PTTOW!, and Belvedere.
Both his original productions and remixes of popular classics have become staples of open format DJ sets worldwide and have attracted the support of dance music heavy-hitters such as Danny Avila and Dirty South. With over 80,000 monthly listeners between Spotify and Soundcloud, Chachi has had tracks (namely, his Spinnin' Records release 'Land Down Under' on the label's imprint SOURCE) surpass 8 million plays cross-platform.
'No Letting Go'
Following this, Chachi now returns to SOURCE to release his new single 'No Letting Go'. It's a sweet return to early 2000's feel good R&B, adapting Wayne Wonder's 2003 hit with tempting vocals and dancehall vibes featured in a sun drenched piece of deep house. What's in a name, the track work wonders in the clubs, as well as with nostalgic pop aficionados, making this record a worthy return for Chachi to the SOURCE label.
"'No Letting Go' is a fresh take on a familiar favorite — it's a toast to great memories and a guarantee of creating new ones." – Chachi
Chachi – 'No Letting Go' – Out now on SOURCE
http://source.release.link/no-letting-go