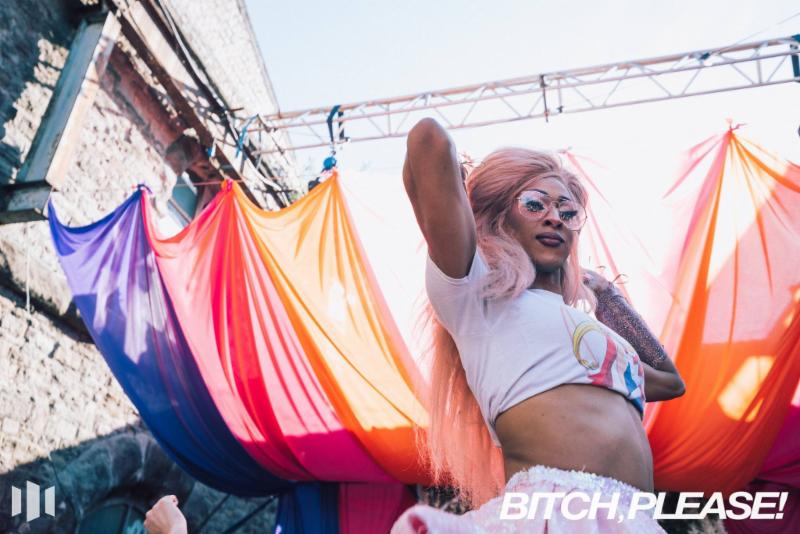 Bitch, Please! Returns To Motion, Bristol For Its Infamous Summer Party
A mainstay of Motion and Bristol's summer calendar, LGBTQIA+ party Bitch, Please! returns for their iconic summer party on Saturday 15th June 2019.
Following on from their three-week summer series in Brighton, Bitch, Please! will be bringing summer to Bristol with one of their fiercest line-ups to date!
Widely regarded as one of the best underground house figures and one of the most skilled DJs in existence, Derrick Carter– a Chicago classic- will be gracing the decks at this year's Bitch, Please! summer party. Derrick Carter made a massive influence on the ambient techno movement in the UK and has established himself as an international figure in the underground house scene. He is the apex of 90s wave Chicago house music, incorporating influences from old-school disco, jazz, soul and whatever else he takes his fancy to.
Joining Derrick Carter is Berlin-based Cinthie. This production megalith is one of the most sought-after DJs and has played some of the hottest clubs from Paris to Barcelona, and Seoul to Osaka. She has been DJing since the early nineties, and plays an extensive range of classic and contemporary house and techno beats. Her deep and bassy mixes have seen her become a leader of this generation of German house music royalty, as does her multitude of critically acclaimed labels producing vinyl from dance to disco.
Parisian DJ and producer Bambonou will also be on the line-up for this year's party. His futuristic visions of IDM and techno have put him at the forefront of today's dance music scene. Noted for his originality, craftsmanship and pioneering style, he has DJed at legendary venues such as Concrete, De School, Berghain/Panorama Bar, MoMA PS1 and Nuits Sonores. Expect a dystopian sci-fi of genre-bending, 4×4 mastery and euphric electronic music production.Bitch, Please! residents ZenZero, Butch Queen, and Suze Rosser will also be blessing the crowd at this summer party- being their spicy selves and getting the crowd hot and bothered – this party is the one to make summer!
"We're here to party, stay safe and be one!"