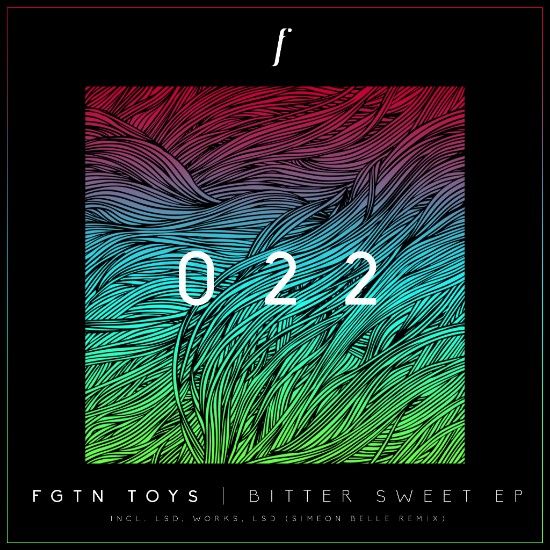 FGTN Toys - Bittersweet EP Ft. Simeon Belle
This month on Fracture Recordings we're proud to present an EP from FGTN Toys who have been on our radar since day one.
Umit Batman & Graham Rawlings, AKA FGTN (Forgotten) Toys officially joined the label with their massive Free Release 'Wants Me There' and now they are back with their Bittersweet EP including two original tracks and a techno remix courtesy of Simeon Belle.
LSD is one for the late-night/early morning clubbers who will appreciate the wavey vibe and heavy bass stabs. The vocal washes over the track during the build-up – giving the track it's name – and when it drops the heavy bassline and chord stabs give the track a tech-house feel.
Works has techy elements and a build that is led by the percussion. The stuttering effect of the percussion compliments the track as it builds to a drop and continue throughout. The warped vocals provide an almost Balearic feel and the chord stabs once again deliver the unique twist that makes this a standout track.
Simeon Belle steps also steps up with his heavy-hitting techno remix of LSD. After seeing Simeon play at Egg alongside the likes of Sonny Fodera and Franky Rizardo we reached out to ask for a guest remix for the label, and Simeon delivered a weighty old-school techno track to add his spin to the release – one for the techno heads!