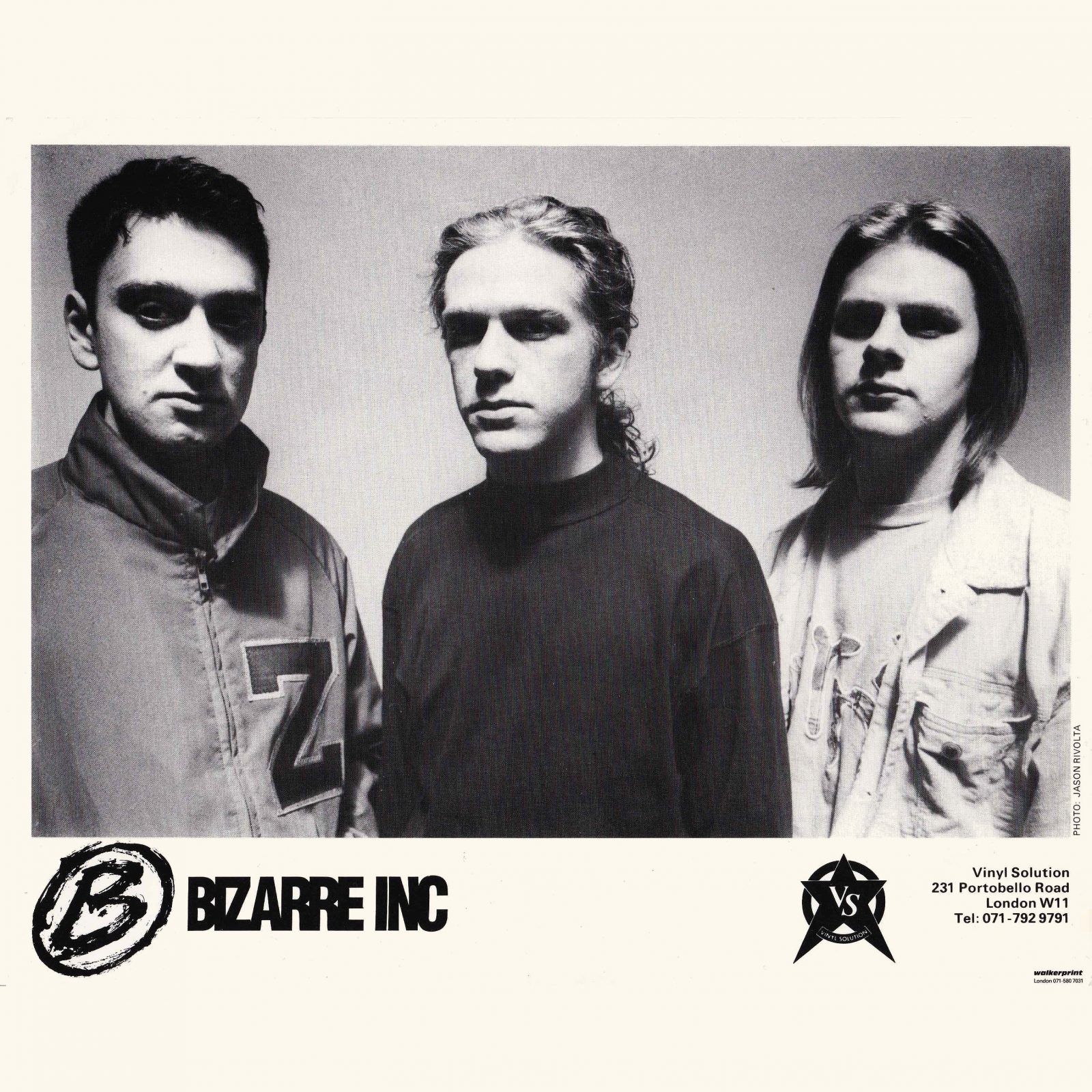 Bizarre Inc's Rave Classic Re-Released
Legendary British label, Vinyl Solution, celebrates its 25th anniversary this year by making its entire back catalogue available digitally for the first time. The anniversary is spearheaded by the re-release of Bizarre Inc's game-changing rave classic 'Playing With Knives'.
Released on 28 July (impact date 2 September), the much-loved clubbing anthem has been reworked by Utah Saints, Drumsound & Bassline Smith, Timothy Allan & Mark Loverush, and Magnus J, who are helping to introduce the track to a whole new generation of electronic music fans.
Vinyl Solution was founded by J. Saul Kane of Depth Charge (also the label's A&R), Alain De La Mata and Yves Guillemot, boss of the Vinyl Solution record shop on Portobello Road. The Notting Hill based label hit initial success with acts Depth Charge, Eon & Rio Rhythm Band and beyond, regularly topping the indie charts, before Bizarre Inc's 'Playing With Knives' became an instant rave anthem. Renowned for signing unconventional bands from an array of uncompromising genres, other notable artists on the label included Stupids, pioneering Britcore rappers, Gunshot, The Senseless Things, Subject 13 and Jon Roca aka Midi Rain.
Bizarre Inc was initially formed by Dean Meredith and Mark Archer in Stafford in 1989. Archer moved on to form truck-stop rave kings Altern 8, and Dean was then joined by DJ/producers, Andrew Meecham and Carl Turner. 'Playing With Knives' was originally released in 1991 but, like many tracks of the time, it was a club anthem but didn't initially chart, it eventually reached No.4 when it was reissued after the chart success of their follow-up 'Such A Feeling'. A subsequent single, 'I'm Gonna Get You', reached No.2 the following year followed by their debut album 'Energique'.
Utah Saints, were the "first true stadium house band" to sell over 2 million records in the 1990's. They returned to the Top 10 in 2008 with 'Something Good 08' before scoring another chart hit in 2011 with 'What Can You Do For Me', a collaboration with Drumsound & Bassline Smith. Radio 1 mainstays, Drumsound & Bassline Smith, provide the drum & bass remix on 'Playing with Knives', their 'Through The Night' charted in the Top 40 and the new artist album is release later this year. Loverush is one half of progressive house duo Loverush UK and has remixed More Kante 'Yeke Yeke', Morgan Page & Nadia Ali, JES, Kylie and Moby. Magnus J provides the deep house mix.