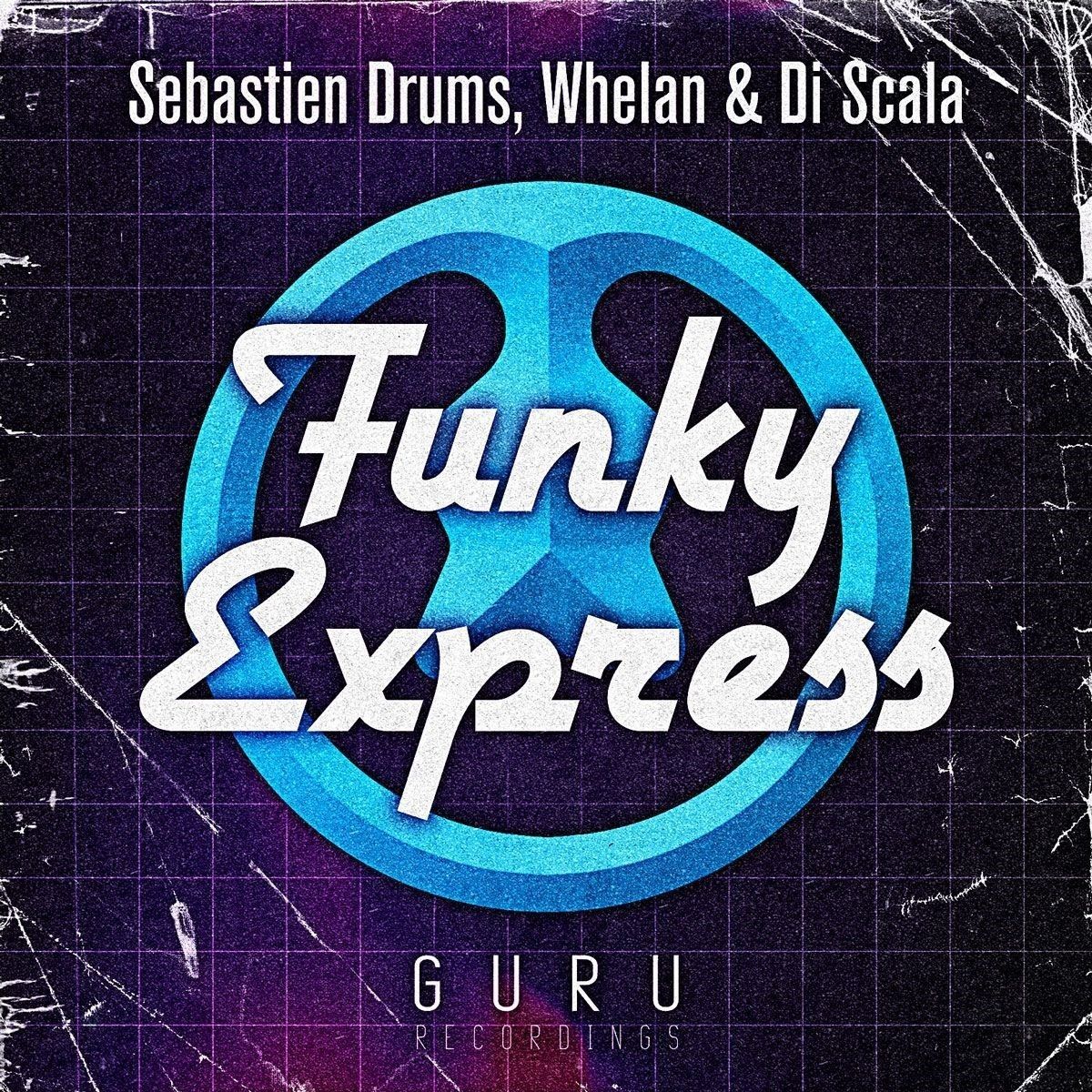 Sebastien Drums, Whelan & Di Scala – Funky Express
Continuing to keep up the pace, Gregori Klosman presents GURU Recordings' sixth release courtesy of Sebsatien Drums and Whelan & Di Scala. Following releases from Genairo Nvilla, Tony Romera, and Gregori Klosman himself, as well as an impressive spread of artists on 'Disciples EP.1', this collaboration steps up to the high expectations set by its predecessors.
Going head-to-head in the studio for 'Funky Express', the result is a gritty club record that matches driving drums and a pulsing bassline with space-aged atmospherics and deft synth hooks. Cutting through the melodic breakdown, a saw-tooth lead builds to a crescendo before dropping into a funky flow of swooping synths as the track plays out.
The record drops amid Sebastien's extensive worldwide touring schedule, fresh from a string of appearances across the US and just before launching into a four-date Australian tour and a string of dates across Europe, including nine gigs across the summer as part of his Pacha Ibiza residency. 'Funky Express' also lands in the middle of a string of Balearic dates for northern England residents Whelan & Di Scala, who've recently racked up collaborative releases with some of the scene's most promising acts.
'Funky Express' adds to Guru Recordings' building arsenal of fresh electronic music, with the track joining a flourishing catalogue of exciting club productions.