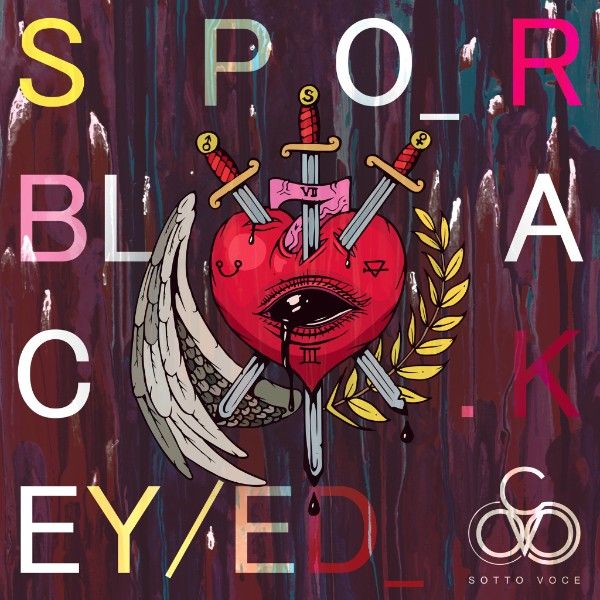 Spor - Black Eyed EP
Following the release of 2015 album, 'Caligo', revered UK DJ / producer Jon Gooch has resurrected his mysterious drum & bass alias, Spor, for a new five-track EP. 'Black Eyed' will be released exclusively via BitTorrent Bundle on May 13th via his own Sotto Voce imprint, with additional features from Icicle, Linguistics and Phace. Fans can also choose to pay what they want for the EP or download it for free via the BitTorrent Bundle service.
Having spent the last few years prior to 'Caligo' releasing under his maverick Feed Me moniker, Gooch's work as Spor has always pushed the boundaries of drum & bass – and 'Black Eyed' is no exception. Opening with the rip-roaring pace of 'Mind Of An Insomniac', which also features production work from Icicle and vocals from Linguistics, the EP moves through a full range of textures and ideas.
The jittery, percussive rhythms and dreamy, pitched-up vocals on 'Know You' explore a lighter side to the Spor remit, while tracks like 'Blurred Vision' revert to a harder, grittier tone, before final track 'Figaro' – punctuated by bright, euphoric synth melodies – signs off in a pulsating end to the EP.
Available via BitTorrent Bundle:
https://bundles.bittorrent.com/bundles/spor-black-eyed
Tracklist
1. Mind Of An Insomniac ft. Icicle & Linguistics
2. Know You
3. Woodruff ft. Phace
4. Blurred Vision
5. Figaro
About BitTorrent Bundle
BitTorrent Bundle is a direct-to-fan publishing platform dedicated to artist empowerment. BitTorrent Bundle reaches an audience of more than 170 million passionate music and film fans around the world. In 2013, BitTorrent was named by Fast Company as one of the World's Most Innovative Companies for its work with artists.
For more information on Spor see below
https://www.facebook.com/sporlifted
https://soundcloud.com/spor
https://twitter.com/spor