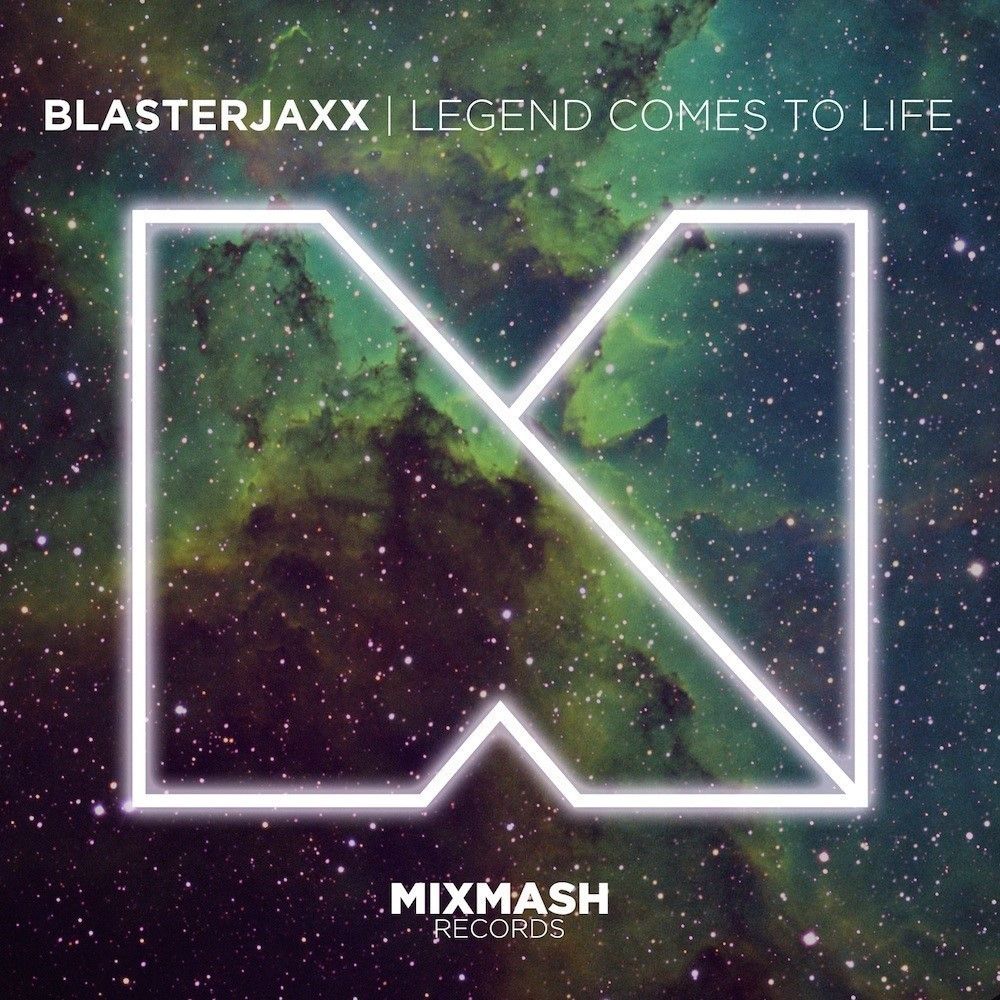 Blasterjaxx – Legend Comes To Life
Dutch House master and DJ/ Producer legend Laidback Luke is celebrating the 10th anniversary of his label Mixmash Records.
With a roll out of a new logo and new brand identity, the very first 'new' release will be a Blasterjaxx track titled 'Legend Comes To Life', out now.
'Legend Comes To Life' is a thunderous, progressive masterpiece fit for festivals and main room dance floors all across the world. With a rolling and rattling rhythm and a thumping drum beat, contrasted by a gentle and haunting pan flute that adds a unique twist, the track showcases Dutch duo Blasterjaxx at their finest.
There's undoubtedly no better way to start of a new era of Mixmash than with Blasterjaxx, an artist whose career was catapulted into the spotlight under the guidance of the label, and its owner Laidback Luke. The Dutch house master has earned his place amongst dance music royalty, not only as a world-class touring DJ and producer, but for his hybrid house styles and his unlimited energy, resulting in both stunning live sets and ongoing studio hits.
At the forefront of his career is Mixmash Records. Forward-thinking and with revolt against any musical stigma, Mixmash refuses to be pinned down or branded as a label that releases only one certain genre of electronic music and is adamant in its pursuit for good music. Always ahead of their game, the label has seen a slew of impressive acts break away from the mould including Blasterjaxx, Sandro Silva, and more recently Shelco Garcia & Teenwolf, D.O.D and Marc Benjamin.
Luke says, "In 10 years I've seen Mixmash grow from just being an outlet for my own music, to the professional platform and company it is right now. We have, and will continue to introduce the next big names in the industry."
Sitting alongside Mixmash Records is its sister label OTW (Ones To Watch), their platform for new and emerging artists. Current acts on their roster include Herve Pagez, Victor Niglio, Badd Dimes, Juyen Sebulba and Loopers.
Luke says, "OTW is a very important part in the Mixmash brand and it helps us to pick up and push new talent through. This is not only done through releases, but through the Mixmash tours and parties as well. We're more than just a record label. In 10 years Mixmash has grown to be a family to everyone that's involved."
The future is looking extremely bright for Mixmash and Laidback Luke as the label continue to adapt and change, pumping out one hit after another; and with their major rebrand just on the horizon, it's only the beginning according to the label bossŠ
"It's very important for me to always keep improving, and always keep a cutting edge. The time is right to take the first step into the next ten years of Mixmash with a fresh new look and feel. I'm very happy with it and we'll continue to keep going strong!"