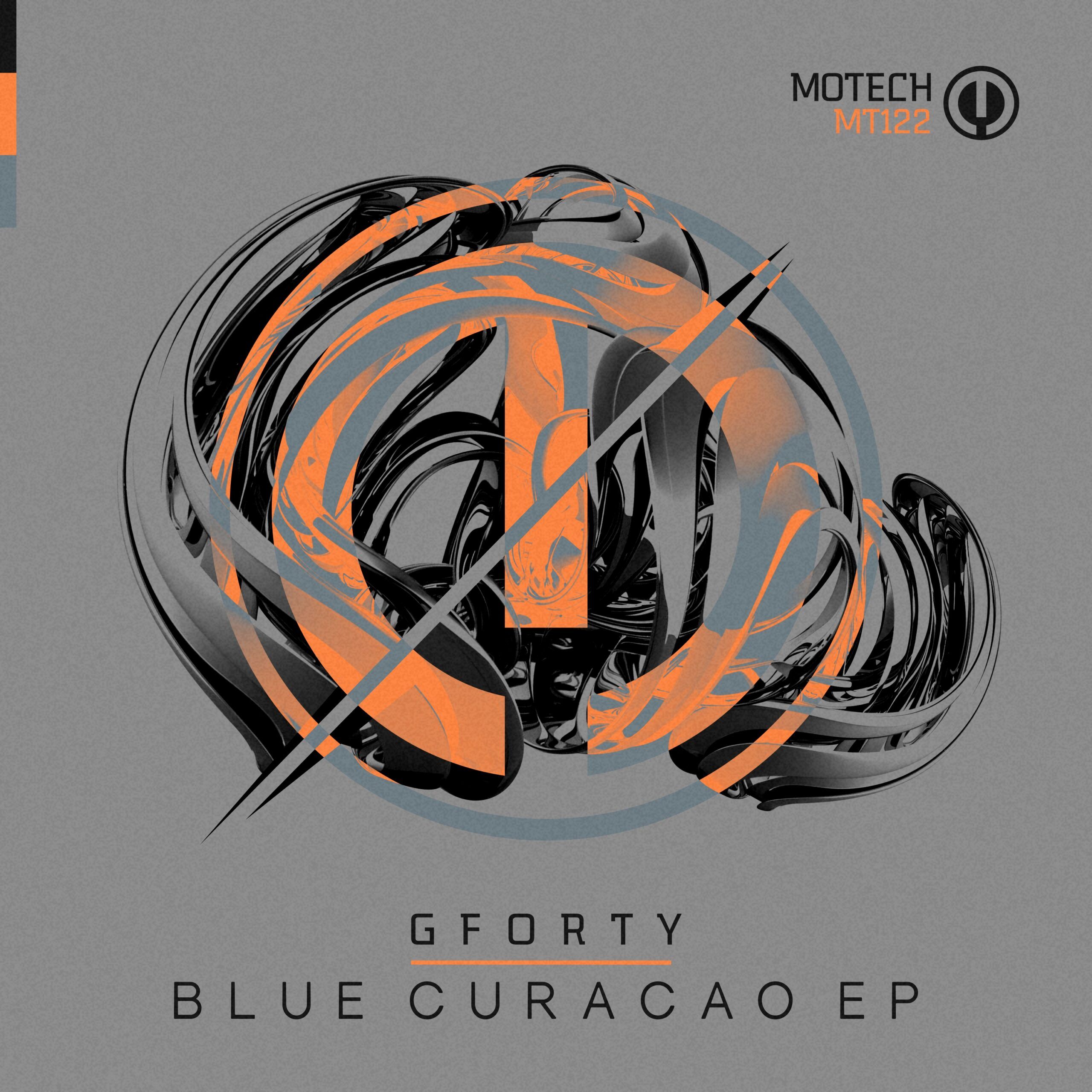 Gforty - Blue Curacao EP
To launch Motech Records into 2019, the label welcomes back the potent talent of Italian turned Berliner, Gforty, who originally made his Motech debut back in 2017 with 'Mind Eternity EP', a release as rampant as it is rapturous. In the year since that outing, Gforty clearly hasn't lost that ferocity, nor the ability to interweave it with expertly crafted synth melodies of various forms.
The EP's title track is possibly the best example, bursting forth like a beast unchained. No slow build here, a heavy kick leads the charge with nothing but a simple, complimentary high-end melody bubbling alongside. A clean array of hats join the march before the melody that had remained relatively under the radar, begins to grow in intensity, spiralling up and up before gaining a full, lethal stranglehold on the entire composition. Already featured by ANNA in her recent Essential Mix on BBC Radio 1.
'Bahamaland', the EP's second offering is wonderfully similar in expanse yet contrasting in mood and structure. The track goes much heavier on synth work from the off, with the weighty drum work propping up layer upon layer of much darker, distorted melodies and brooding strings.
Track 3, 'Paradise Lost' is where the EP takes a bit of a nudge away from sheer aggression, yet replaces those angry, pacey drum assaults with an arrangement equally as heavy in sound but with more of a step and shuffle to the loops as opposed to the raw and direct horsepower of the EP's first two offerings.
Finishing up is 'Consistency Paradox (Drum Box 909)' which draws on the heritage of Detroit techno in an entirely different sense to the EP's other tracks. Where they have blended complex and heavyweight ascensions of percussion with intricate melody and keys, 'Consistency Paradox' is a superbly simplistic jack-tastic throwdown of 909 kicks, toms and cymbals. A brilliant way to round off a great EP for Motech and lays down the gauntlet for 2019…
Gforty 'Blue Curacao EP' is out now on Motech Records