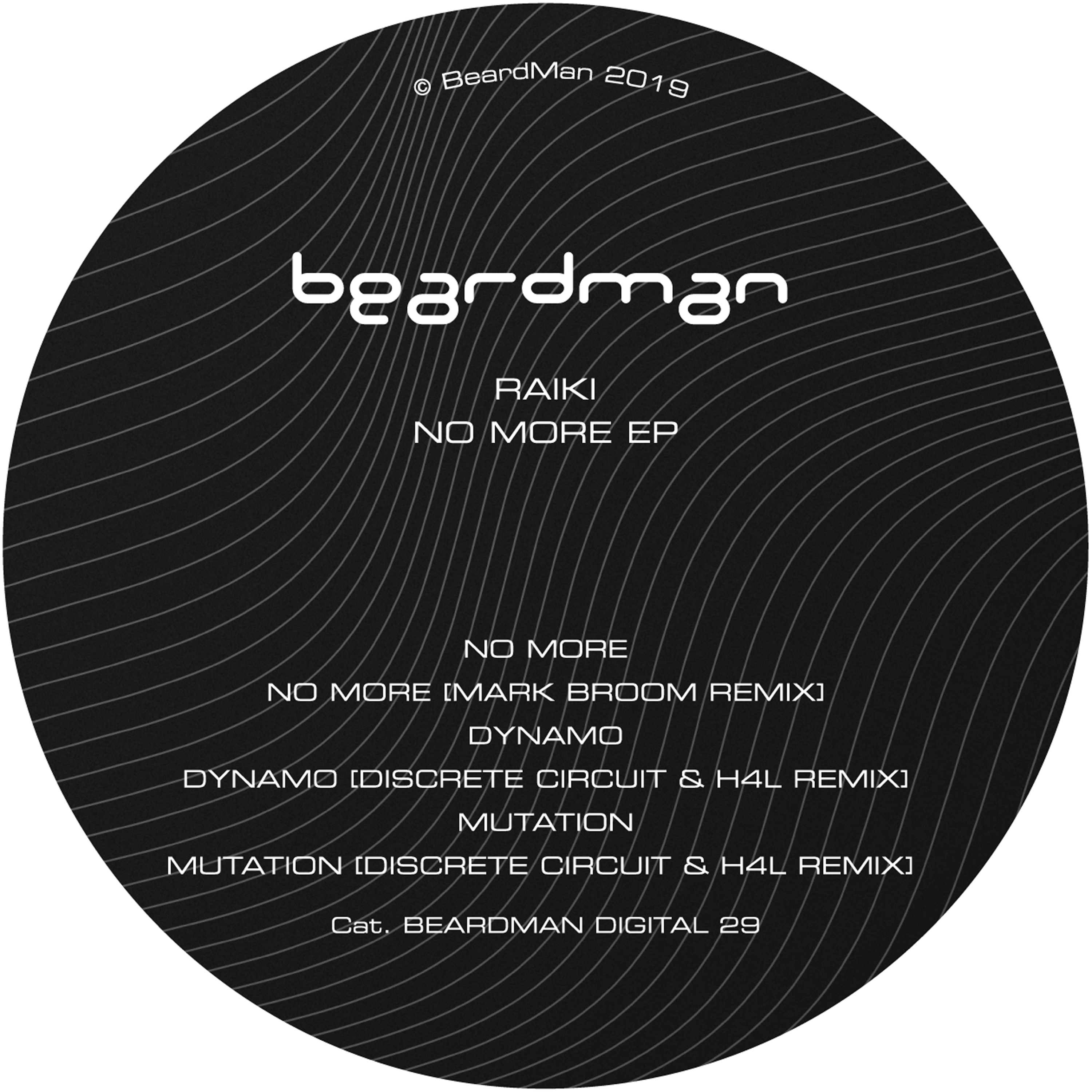 Raiki - No More EP
Mark Broom is not only prolific at delivering reliable beats via his productions and DJ sets but he also has a superb ear for new talent and a generosity that he brings to his own Beard Man imprint which opens 2019 with a debut from Raiki.
Raiki is a young techno producer and DJ based in Japan. At an early age he became addicted to electronic music and in 2013 began producing tracks that received support from Hoshina Anniversary (BNR, Turbo), Klienfeld (AYCB) and more. In 2015 he released his first EP 'Missing' on Russian label, Beat Coast and in 2016, released a collaborative track 'Fingertip' with Klienfeld on AYCB Records (a label he has continued to work with), which was played by Dave Clarke on his White Noise radio show.
Here, he brings 3 new Techno tracks, backed by remixes from the Beard Man himself as well as Berlin's Discrete Circuit and H4L.
Raiki 'No More EP' is released 22nd February on Beard Man.