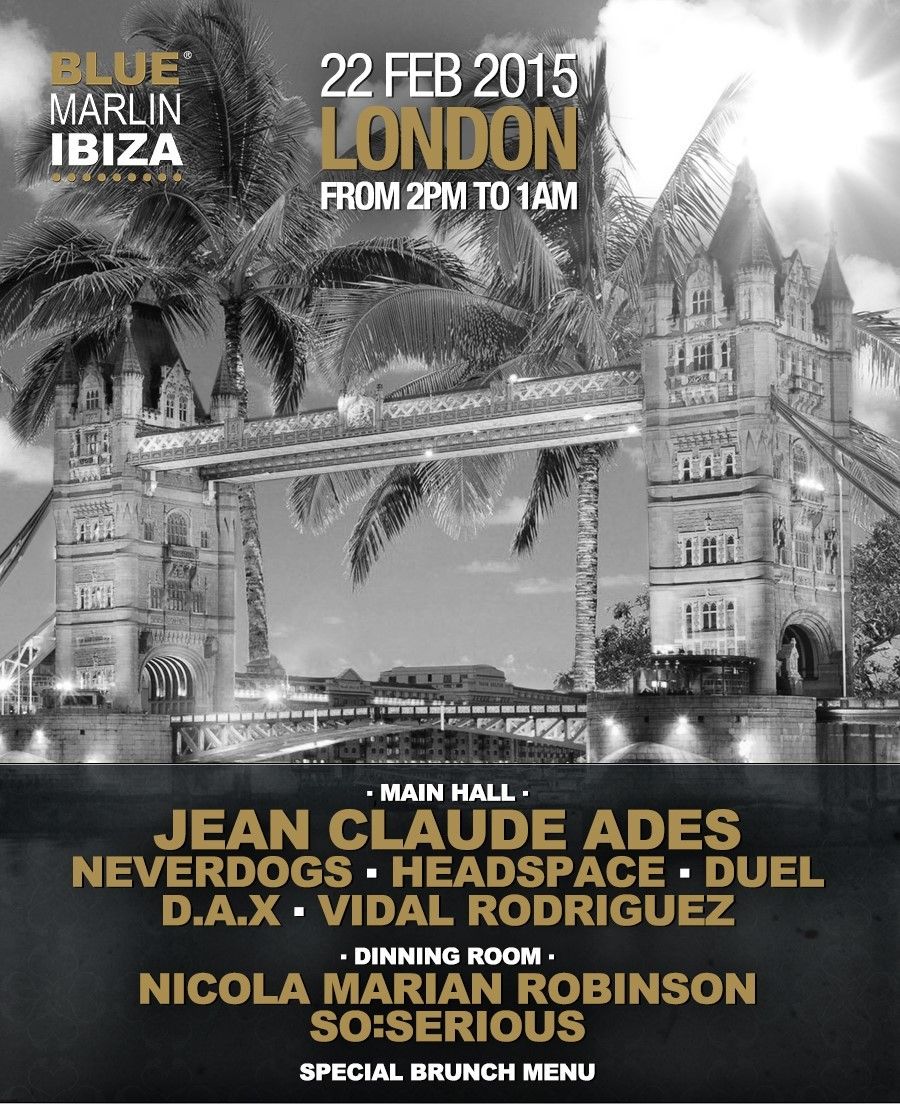 BLUE MARLIN IBIZA GOES TO LONDON
Sunday 22 February, Blue Marlin Ibiza, Be Crazy, La Maison Des Artistes, Pooldisco and London Fashion Week present the most exclusive all-day experience, a phenomenal SUNDAY BRUNCH with a groundbreaking music line-up, set in the glamorous Art Deco Banking Hall.
THE LINE UP
Jean Claude (Be Crazy), Neverdogs (Music On Ibiza), Headspace (Paravana Project), Duel, D.A.X, Vidal Rodriguez (Blue Marlin Ibiza), Nicola Marian Robinson (It's Rude to Stare), So:serious (Lica & Jay Medvedeva)
THE EVENT BLUE MARLIN IBIZA SUNDAY BRUNCH will catapult you into a fashionable atmosphere, recreating Blue Marlin Ibiza's glamorous ambiance, with the most amazing Mediterranean cuisine and its signature Balearic sound all-day-long. Sip on a cool glass of champagne or dine with a menu that is set to take your taste buds on a tantalizing journey.