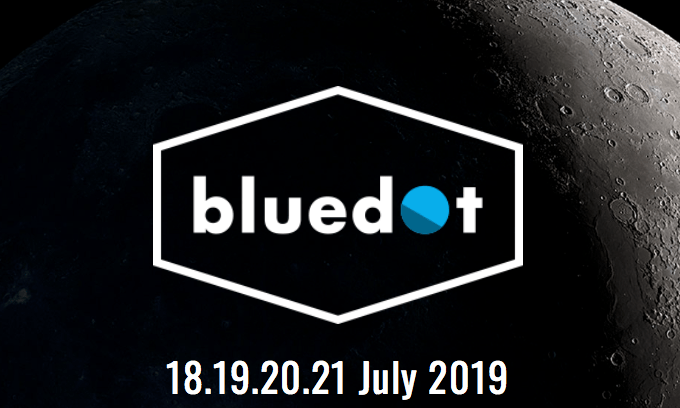 Bluedot Festival – Super Early Bird Tickets on sale today for limited time only!
After their most extraordinary weekend to date, bluedot returns to Jodrell Bank on 18.19.20.21 July 2019, celebrating the 50th anniversary of the Moon Landings with a special weekend of music, science, arts, technology, culture, food and film beneath the iconic Lovell Telescope.
Super Early Bird weekend tickets will be on sale for a limited time only from 10AM Thursday 26 July until Sunday evening. These will be available outright or across three instalments. Thursday entry requires an additional ticket.
bluedot festival 2018 drew to a close with an incredible set from The Chemical Brothers, playing their first UK show of the year and premiering new material on home soil for the first time. As alumni of Manchester University, The Chemical Brothers wowed the bluedot audience with an audio-visual performance, backed by artist Marcus Lyall's bespoke visuals projected onto the iconic Lovell Telescope. Other memorable performances in the festivals biggest selling year to date included Flaming Lips, Future Islands, The Blue Planet in concert with The Halle, George Fitzgerald, Helena Hauf, Gary Numan, Alexis Taylor, UNKLE, Slowdive and The BBC Radiophonic Workshop.
The Science talks and activities were extremely popular with high calibre contributions and immersive workshops and the weekend has been hailed for its superlative sounds and ground-breaking programme of talks, theatre, live science experiments and more.
BLUEDOT FESTIVAL ANNOUNCE DATES FOR 2019
LIMITED NUMBER OF SUPER EARLY BIRD TICKETS ON SALE NOW PRICED AT £154 UNTIL SUNDAY 29TH JULY AT 7PM
AVAILABLE TO PURCHASE OUTRIGHT OR VIA A THREE INSTALLMENT PAYMENT PLAN
SUPER EARLY BIRD FULL WEEKEND TICKETS AVAILABLE HERE:
Manchester Evening News ★★★★★
The Times and The Sunday Times ★★★★
The Guardian ★★★★