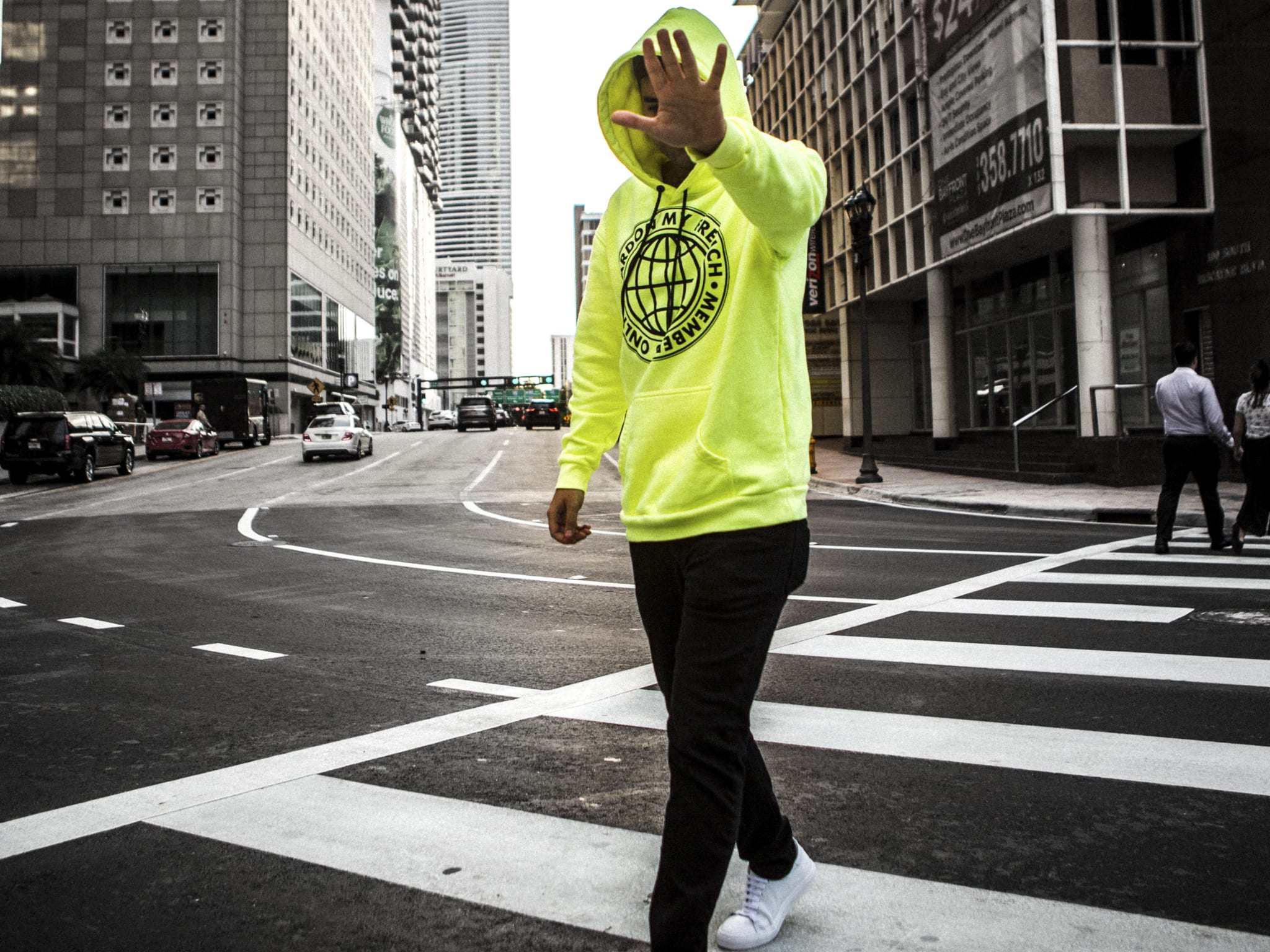 BLVD. Self-Releases Hard-Hitting Second Track "Full Send"
The world was introduced to BLVD. with his debut single "Crowd Control" back in May, and now the safety-yellow clad artist is back with his follow up "Full Send." Every bit as heavy and gritty as its predecessor, the new track delivers a hard-hitting dose of ominous basslines, jarringly mechanical synths and bone-shaking percussion. BLVD.'s unique approach to bass music centers on creating an atmosphere within every song, and in "Full Send" one can almost feel the concrete jungle locales where the artist takes his namesake from grittiness and grandiosity are the contrasting elements that BLVD. lives by. Take a listen to "Full Send" and join the BLVD. movement, one track at a time.
Boulevards are made of much more than stone, sand, gravel, and asphalt. At their essence, they are a culmination of a million journeys – so many individual steps, tires, waste, and grime – and yet they are enduring, through rain and snow and heat, and majestic in their ability to withstand all that humans and nature may throw at them. BLVD.'s music represents the beauty in grit through his heavy-hitting yet welcoming sound. Although not much is known about BLVD. to date, he's already received support from influential artists such as Diplo & Friends, Alison Wonderland, RL Grime, 4B, Nitti Gritti, and Ekali. We can bet that "Crowd Control" and now "Full Send" are really only the beginning of something much bigger. Stay tuned for more music and news from BLVD. coming soon!