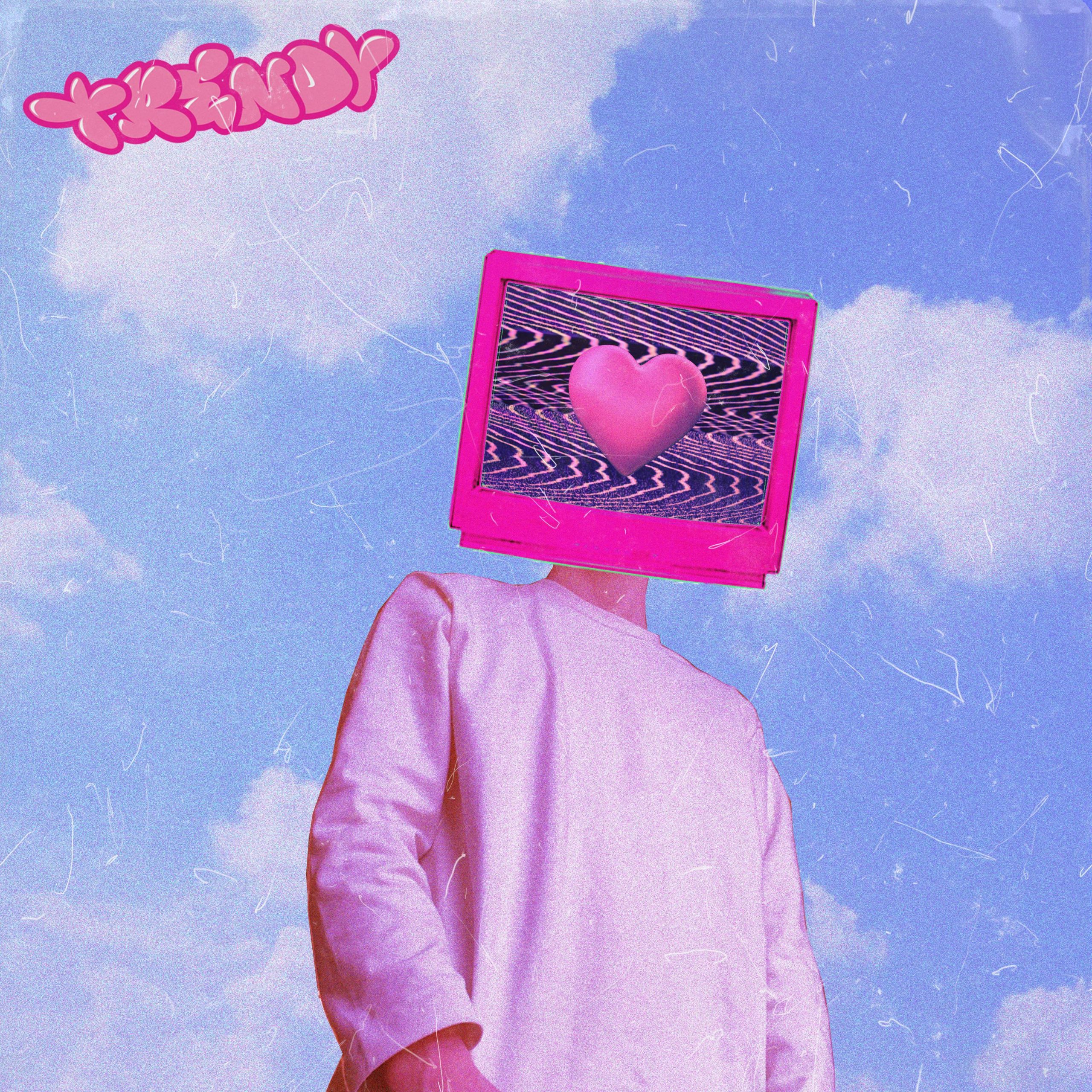 Bottled Minds Releases Synth-Pop Track 'TRENDY'
Following the explosive success of his single 'Paranoid', San Diego alternative pop musician Bottled Minds (Parker Keskinen) returns with new single 'TRENDY'. The stratospheric pop track features glistening synths with an upbeat and irresistible rhythm. 'TRENDY' was inspired by the toxic relationship Bottled Minds finds he and others around him have with the internet.
The meaning behind TRENDY:
"TRENDY" is about my relationships on the internet and my relationship to the internet. I had a girlfriend who always seemed distracted by her phone and really never paid any attention to me or the people around her. In response, I always ended up turning to the internet to figure out what I was doing wrong or what I could do to fix things and looking back on it I realize it was pretty dumb. Rather than talk to her about it I decided to go to Google. But yeah overall this song is pretty much about how much I hate how the internet makes me feel. That was the first song I have ever made where I started with a lead melody. I pretty much built everything else around it in the production. It was probably the most fun I have ever had making a song.
The melody for TRENDY first came to Bottled Minds when he was driving, as soon as he got home he went straight to his computer and started recording. He spent 20 minutes in the car humming the melody so he didn't forget it, during which time he also came up with the lyrical concept and theme.
Bottled Minds is an independent artist from San Diego, California that started in 2019. Employing elements of pop, r&b, rock, and indie into his music, he has created his own unique sound that separates him from most artists in the mainstream. He prides himself on writing, producing, and recording every song in his bedroom because it's where he is the most himself. Through catchy yet relatable songs, Bottled Minds is making a name for himself in the music industry.
https://www.facebook.com/realbottledminds
https://www.instagram.com/bottled_minds/