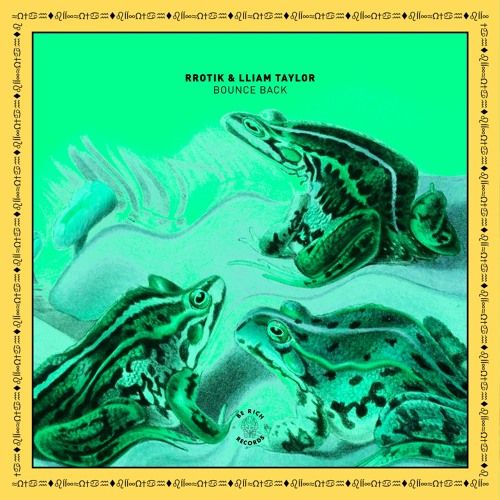 rrotik & Lliam Taylor - Bounce Back
Brazilian-bred techno and house producer, Rrotik has been trailblazing the dance music scene with a supercharged array of styles under his belt. Today, the hell-bent artist has dropped "Bounce Back" with LA-based producer Lliam Taylor out now on Be Rich Records.

The track is packed with electrifying synths, heavy vocals, pitchy percussion, and body-moving bass. Following releases like "Faasti" alongside LiTek and his addictive remix of Torro Torro and Smalltown DJs "House Shake," Rrotik is back delivering hooking vigorous vibes with "Bounce Back." Word on the street is that there's a very tasty remix package to follow this release.

After notable works on esteemed labels including MTA, This Ain't Bristol, Fool's Gold and nearly 10 releases scheduled for 2017, Rrotik's name is becoming ubiquitous in the ever-growing techno and house music world.

Hailing from NorCal, Lliam Taylor is known for his singles "That Rude Walk," "Someday," and "Tekno," which collectively racked up millions of Spotify streams whilst gaining the attention of the Dance world's veteran A-List, including Kaskade, Benny Benassi, Fatboy Slim and Chris Lake, all the while landing high-profile film and TV placements such as the blockbuster Spider Man and the X-Men campaigns.