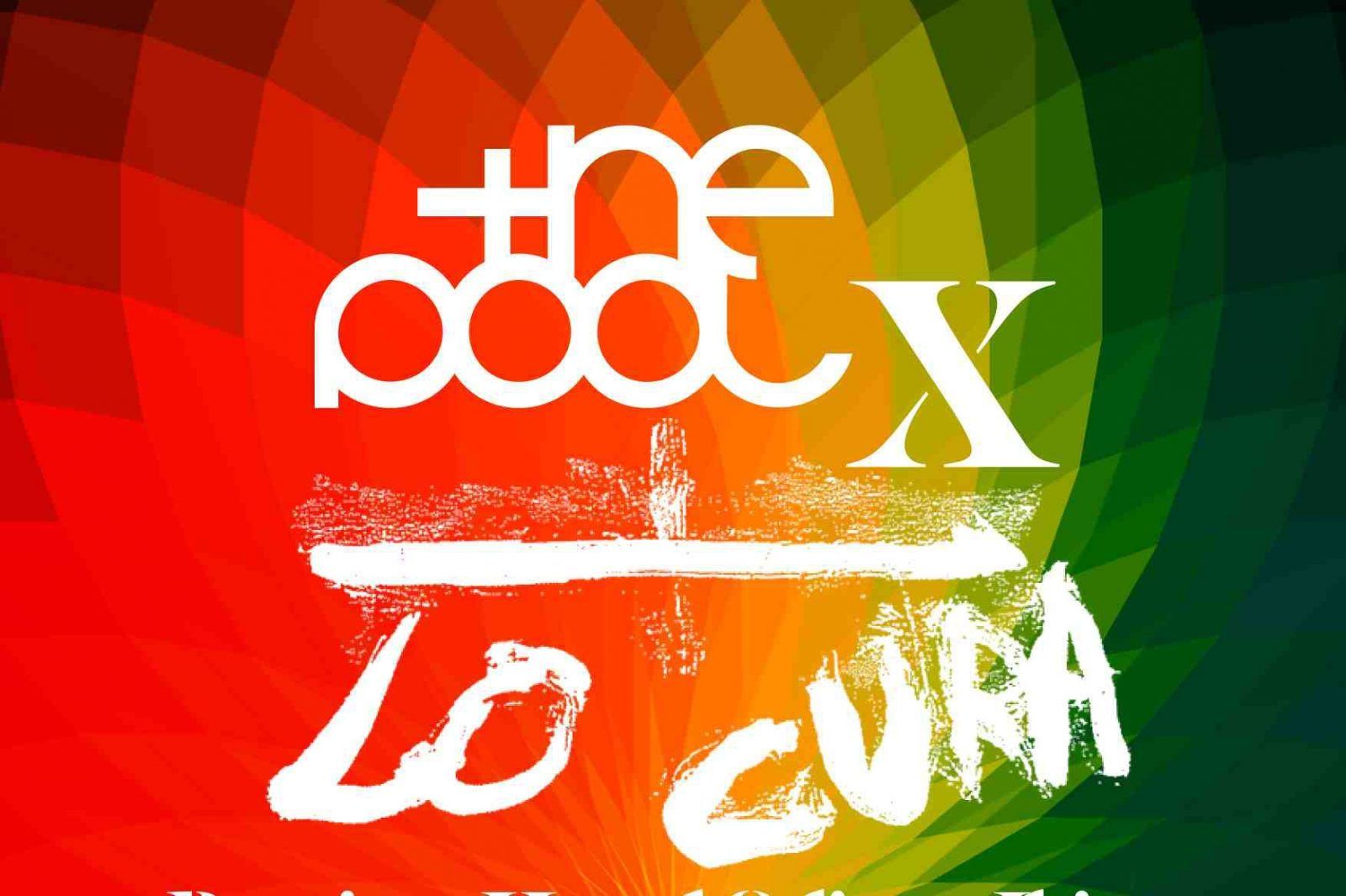 BOUTIQUE HOSTAL SALINAS
As Ibiza hot spots go, BOUTIQUE HOSTAL SALINAS is certainly proving to be a top contender here on the island of crazy dreams this summer. The 12 room hotel, only metres away from the shores of the world famous Salinas Beach, having raised its own bar even more this season, has proved itself on the Ibiza map as not only as an excellent choice for an idyllic holiday getaway, private party location and also as a highly successful restaurant in its own right. And that's before we even mention the events programme….
So, lets do this in parts- we promise not to hold you back too much…
EVENTS COMING UP AT BOUTIQUE HOSTAL SALINAS:
Once Upon a Time: Sunday Market
25 August
8 + 22 September
Surely the surprise star of the BHS summer, the bi-monthly Sunday Market which goes under the name of 'Once Upon a Time' has gone from strength to strength over the last weeks, fast becoming the coolest night market on the island of Ibiza.
Organised by trio of Italianas Daniela Natale, Luana Biondi and Rouge Le Dangerouge, all familiar faces on the Ibiza scene, Once Upon a Time is the new market of choice round these parts, perhaps because it turns the regular notion of 'market' right on its head, presenting instead an absolute melting pot of creativity- a mixture of young designers, vintage vendors, street artists, theatrical performers, illustrators, DJs and Ibiza's coolest hepcats, all milling around the grounds of the BHS and creating an Ibiza shopping experience with a major difference.
Starting at 6pm on its respective Sundays, the Boutique Hostal Salinas undergoes a time-travelling transformation that every vintage lover worth her salt would surely die with her leg in the air to attend. This is what we like to refer to as a real mooching opportunity- quality stalls of all shapes and sizes, price ranges to match, all sprawled across the grounds of Salinas' cutest hotel and we jest you not; for those with an eye for this kind of thing, you just got lucky.
Providing the Shopping Soundtrack, DJ Daisy Heartbreaker is on hand playing a selection of her finest vintage vinyls- tunes from the past and the present to help ease you into shopping mode. To build up your strength for the mahoosive task in hand, grab a freshly made fajita along the way or do it in style and ask for the A la Carte Menu before you dive into vintage heaven.
https://www.facebook.com/onceuponatimeibiza?fref=ts
http://www.hostalsalinas.com
Sunshine People
Every Thursday at Lo Cura Lounge at BHS
15, 22, 29 August
5, 12, 19, 26 September
Bruno from Ibiza (Bruno LePetre??) is a DJ who barely needs an introduction round these parts. As former resident DJ at the world famous Café del Mar back in its wey-hey-hey-day, Bruno went on to make a definitive mark on the musical history of Ibiza and has been a constant fixture on its scene ever since, taking his skills worldwide and representing the real essence of the island with every step of his musical journey, Back to the present and its our pleasure to present Bruno, his sound and his style at the Boutique Hostal Salinas, who together with Angel Cielo and Julien Tax stepping up to complete the DJ trio every Thursday from 6pm, presents a soundtrack that clearly evokes feelings of the authentic Ibiza keeping a very enthusiastic crowd entertained till the wee small hours.
To curb those hunger pangs, follow the smell to the BBQ area where Sunshine People can grab a meat feast for a special price of 15€
https://www.facebook.com/events/368754843227585/
AMP & DECK
4 Sept 2013
They're back! One of our favourite musical duos has returned to the island for even more fun, this time throwing their very own bash at the BHS on 4 Sept from 4pm till the last man falls. Roping in DJ Callum (DJ, producer, head of House of De Bango, Messalina, Par-Tay, Cellophane, Space Truckin', Wildlife. Resident at We Love…Space Ibiza, Carl Cox @ Space) to give them a hand, Amp & Deck (aka Kev Macey + Joe Lye + Blaine Harrison (Mystery Jets)) fully intend to milk the fact that this is their last appearance in Ibiza this summer, to which end, anything could happen and probably will. Expect a healthy dose of absolute awesomeness there for the taking. Plug yourself in, why don't you?
Kev and Joe Lye swung by Boutique Hostel Salinas to play sets in July of this year, having previously warmed up for island ledge, Alfredo. Fresh from their second set of the year for Lo Cura Lounge at 'WE LOVE' SPACE on Sundays the boys wanted to throw a more chilled "Balearic" (if you will!) party on the Island.
FREE Entry
https://www.facebook.com/events/386399604826418/
https://www.facebook.com/ampanddeck

The POOL London Artist Agency
24 August
"The Pool is home to a rich and diverse collection of DJs and Live Acts. Our group of artists are recognised and respected the world over. Resolute tastemakers and pioneers within their fields, as well as fantastic entertainers."
In a one off special, Boutique Hostal Salinas are proud as punch to play host to The Pool Agency and their chosen representatives on Saturday 24 August. Starting from 5pm, Pool DJs Matty J and Ben Terry will be joined by KENNETH BAGER (Music for Dreams), SEAN BROSNAN (Needwant/Futuredisco), JAIME FIORITO (Heritage Project) and BIG.L (We Love) for what is shaping up to be a very valid excuse to get your freak on. In keeping with the theme, guests are encouraged to bring their bathing suits for a dip in the Boutique Hostal Salinas actual pool.
http://thepool-london.com/
https://www.facebook.com/events/700987389928385/?fref=ts

TO BE PHRANK- VERNISSAGE
30 Aug, 8pm
Originally from Dusseldorf, photographer Frank Weyrauther (Phrank) is a very familiar face on the Ibiza scene, having worked his magic here since the 90s and providing a very visual and accurate image of what Ibiza is all about. In particular, he is renowned on the club scene, working over the years for surely, some of the most reputable promoters and clubs on the island- amongst them Manumission, Cocoon, We Love, Amnesia, Space, Privilege.
And now, it's time for Phrank to show us some some of the thousands of images he has in his hard drive. Coinciding with his birthday celebrations, the Vernissage of Phrank's exhibition takes place on 30 Aug with canapés, cocktails and vinyl only sessions from Alfredo and Jaime Fiorito, with more surprises yet to be announced.
http://www.phrank.net/
MEANWHILE IN THE BOUTIQUE HOSTAL SALINAS RESTAURANT:
Word continues to spread across the island that the BHS Restaurant is well worth a visit, with chef Dani Gastalver wowing diners with his A la Carte Menu on a daily basis. Amongst guests recently spotted in the restaurant, Strictly Come Dancing's Jason Gardiner who, we are reliably informed cleaned his plate and then some. Enigma's Michael Cretu, Germany's biggest female pop star, Sandra plus the best part of the electronic music industry massive are all also big fans of the BHS Restaurant.
BHS Restaurant opens daily from 2.30pm-11pm with a Daily Menu as well as the A la Carte Menu.
For Reservations, call: 971 30 88 99

…and over at Lo Cura…


When they are not running the Boutique Hostal Salinas, David Phillips, Duesi Wolfmeir and Anita Dey keep themselves amused with their sister project- Bar Lo Cura in Ibiza Port and its spin off- Lo Cura Lounge, which pops up at We Love…Space every other Sunday.
Lo Cura Lounge sees a hardy bunch of local music-loving chums bandy together to give it all they've got, bringing with them the spirit of their favourite watering hole, Bar Lo Cura, in rather large doses…And so far, so good- pretty fair to say it's been going right off in El Salon when this lot get their hands on it. With only two more chances for the island crew to gather together, ain't no stoppin' us now at Space…
For the rest, you'll find the crew in Bar Lo Cura, C/Antoni Mari Ribas, open Mon-Sat, a place where good times are pretty much guaranteed thanks to not only the reasonably priced drinks, the weekly calendar of DJs (including Karlos Sense, Daisy Heartbreaker, Ian Blevins, Leena Sharma) and special summer surprises plus the usual Lo Cura suspects on hand to entertain and of course, the Lo Cura captain, David Phillips, the combination of which makes for a perfect watering hole down old Ibiza Port. See you there…
Coming Up at Lo Cura Lounge at We Love:
1 September Balearic Legends: David Phillips, Alfredo, Amp & Deck, Jon SaTrincha,
15 September: Closing of Lo Cura Lounge! David Phillips, Daisy Heartbreaker, Jon Woodall, Stray Kitten, Brian Beezwax
http://www.welove-music.com/we-love-events/
https://www.facebook.com/locuralounge?fref=ts