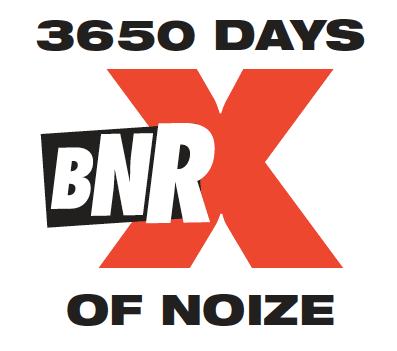 Boynoize Records – Year Of Noize
Ten days ago, the BNR10YR tour started in Miami at Gramps. We had a great time! It's been intense! Miami has a special place in our heart (and wardrobe).Extra shout out Spank Rock, PILO, Escor Krist, Boys Noize, Cities Aviv, Peaches, Destructo, Lil Internet, A-Track, Brodinski & Snakehole, Jubilee, Ryme and to all the fans and friends who came out to dance!
Our latest release, Miami Noize Vol. 6, the 13 track compilation showcasing BNR's vast musical palate is also available everywhere now! Including new and exclusive tunes by Boys Noize, Helix, Sinden, Djedjotronic, Gold Rush and many more!
Tickets for all dates are on sales now! Check the links below.
Upcoming Dates:

Thu-April-30 – Berlin, DE @ IPSE
Fri-May-1 – Brussels, BE @ Fuse
Sat-May-2 – Paris, FR @ Electric
Sun-May-3 – London, UK @ Heaven
Wed-May-13 – Munich, DE @ MMA
Thu-May-21 – Toronto, ON @ Hoxton
Fri-May-22 – Montreal, QC @ New City Gas^
Sat-May-23 – New York, NY @ Webster Hall^
Sun-May-24 – Detroit, MI @ Masonic Temple Basement^
Jun-4 – Copenhagen, DK @ TBA^
Fri-Jun-5 – Oslo, Norway @ Vulkan Arena
Sat-Jun-6 – Stockholm, Sweden @ Slakthuset
Fri-Jun-12 – Milan, Italy @ Circolo Magnolia
Jun-18 – Lisbon, PT @ Lux^
Fri-Jun-19 – Barcelona, Spain @ Razzmatazz
Fri-Jul-24 – San Francisco, CA @ Mezzanine