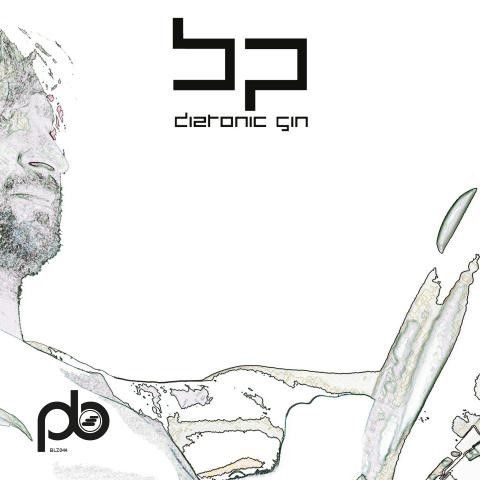 BP – Diatonic Gin
"Diatonic Gin" is Patrick Bruyndonx's (aka BP) most personal artistic statement to date – a deeply delicious collection of melody rich house music, marking the culmination of an exciting five-year journey of musical development as a solo artist. This remarkable work is also the first ever album to be released on Plattenbank.
Bruyndonx is well known as one of Belgium's top producers for many years now, with a successful 20-year career as a DJ and producer behind him, having released a long list of superb music in all kinds of styles under many monikers, always evolving, always pushing his boundaries. He may be old school but he has the best new tricks of the trade.
The key to his benchmark album project for Guy Mantzur & Yaniv Tal's much-respected Plattenbank label is simple, yet complex at the same time. Melody is at the heart of every track, showcasing BP's studying and deep understanding of the structure of music. All the glorious melodies that you hear here have been written, played and arranged by BP.
Every good story has a beginning. The worldwide web is a wonderful thing and chancing upon a YouTube tutorial about diatonic harmonies by music teacher Karen Ramirez (look her up) was, what can be referred to as a 'eureka moment' for BP. Her ability to explain the physics of music in the most clear and concise way possible, kick-started his journey of melodic evolution, inspiring him to create a body of work that not only raises the bar in terms of what is possible artistically as a solo producer, but can also be seen as a starting point for a whole new generation of producers to discover and develop their own experiments with melody.
The process has already begun, with BP collaborating with Ramon Tapia on the delightfully perky "Moogy", a playful homage to the melodic possibilities of the legendary Moog Voyager synthesizer. A few years ago, their deeply creative friendship saw the experienced Patrick give Ramon some vital studio gear so that he could start producing on his own and he has acted in a mentoring role to the young rising star ever since. So, when Ramon heard the melodic possibilities that BP was creating with his Moog, he immediately jumped at this collaborative opportunity.
The same caring and sharing attitude marks the involvement of newcomer Eran Aviner in the creation of "Edge One". The track title is a nod to Antwerp's excellent Edge concept, where both BP and Eran are resident DJs. The track's low-slung, hip swinging groove has that 'wow factor' that only comes from a deep knowledge of what makes a dancefloor throb!
From the opening, subtle, tension building, hypnotic beauty of "Spare"; to the rising, exotic peaks of "Panama", and wild, tribal grooves of "Aguila" (complete with an utterly show-stopping string arrangement); this album is a melodic musical experiment par excellence. An inspirational journey that gets a little twisted at times ("Trip To The Offkeys"), oozes dynamic energy ("Somebody Else") and flows freely with intricate percussive grooves ("Ocean View"), before rising to a peak of euphoric abandon with "Time Machine" and coming back down to earth through the chilled masterpiece of a finale.
"Diatonic Gin" is a proper artist album, a voyage of melodic discovery, a body of work that has evolved and been carefully constructed with heart and soul, over five supremely creative years. It is, quite simply, a work of musical art. If this album is anything to go by, melody is the key to a very bright musical future indeed!