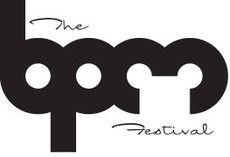 BPM Festival 2015 Live Streaming on BE-AT.TV and Ibiza Sonica Radio
The BPM Festival is proud to partner up again with BE-AT.TV for the third consecutive year, streaming audio and video live for 16 hours per day across all ten days of the festival. These broadcasts, available both live and on demand, will bring electronic music fans the full BPM Festival experience, featuring the world's biggest underground labels and rising stars. Click here for the full BPM 2015 live stream schedule: www.be-at.tv/schedule.

Ibiza Sonica Radio will also be broadcasting live audio streams from select parties. Listen in at www.ibizasonica.com. See attached schedule below.

BPM Green Team
The BPM Festival and Lamerced Recreativa have teamed up to create environmental awareness and keep our beaches clean as we dance under the sun and stars. Look for our Green Team, in the parties and on the beach. Please lend a hand and keep Playa beautiful.
BPM Tickets & Box Office
Single events tickets are available at www.TheBPMFestival.com. Once online sales close, you can still get BPM Festival passes & tickets at the BPM Box Office. The BPM Box Office operates daily for day time will call / ticket sales from January 2-9, 2015 at 12pm-6pm located at The BPM Festival Store (Calle 28 and The Beach). Then from January 9-18 at 10am-9pm BPM Box Office will be located in Mamitas Parking Lot (Calle 28 & The Beach). Night time will call is open daily from 10pm-5am at Calle 12th and The Beach.
The BPM Festival Store
The BPM Festival is excited to present new merchandise for 2015, including wet bikini bags, travel tags, trucker hats, coin purses, clutches, one-piece bikinis, and designer sunglasses provided by "Louder" which will be available for a special 50% BPM discount. BPM merch is available at The BPM Festival Store, located at Calle 28 and The Beach.
VIP Table Services
VIP table service is available for every BPM Festival venue. Visit the VIP table service booth located outside The BPM Festival Store (Calle 28 and The Beach) to choose your VIP packages.
Media Partners & Sponsors
The BPM Festival would like to thank this year's media partners and sponsors:
Media Partners (in alphabetical order)
BE-AT.TV
Deep House Amsterdam
EMPO.TV
FTV Mexico
Ibiza Global Radio
Ibiza Sonica Radio
Ibiza Sonica RadioMixcloud
Mixmag
Pioneer DJ Radio
Rolling Tuff
THUMP
Sponsors (in alphabetical order)
Absolut Vodka
Belvedere
Chivas
Coca Cola
Cocos Pure
Dom Perignon
Dosequis
Eclipso Sunblock
Fiji Water
Jagermeister
Matusalem Rhum
Moet Chandon
Prudence
Redbull
Salt Tequila