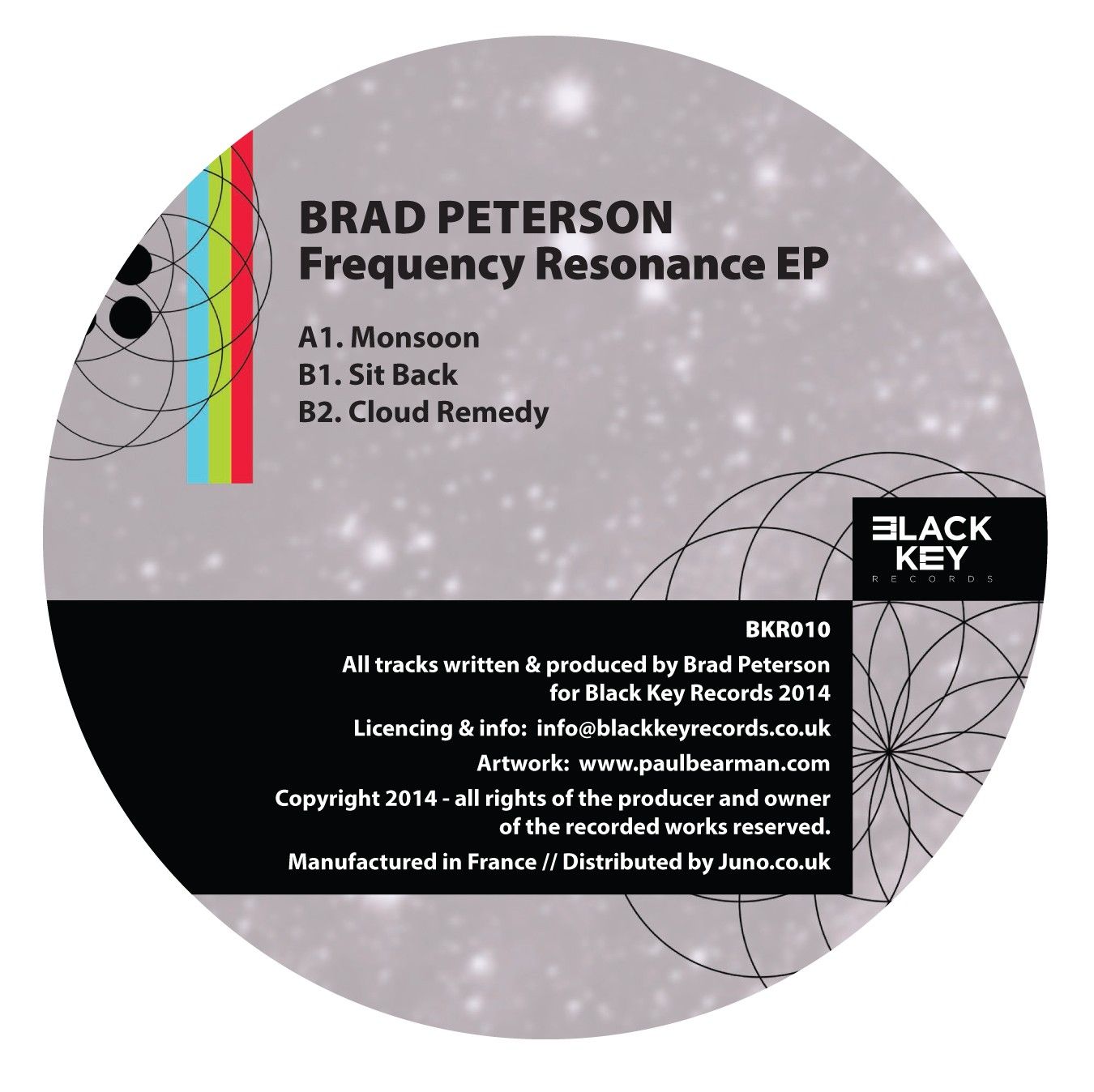 Brad Peterson – Frequency Resonance EP
Brighton's ever-cultured Black Key label pushes on with another house connoisseur for its next release, namely the venerated Scottish deep house producer Brad Peterson.
Before now, Peterson has cropped up on seminal Detroit labels like Moods & Grooves as well as boutique vinyl only outlet Contrast Wax. His sound is deep, moody and atmospheric and comes littered with gorgeous melody and soulful synth work.
Opening up the EP is 'Monsoon', a nice and propulsive house jam that journeys through deep space with infectious drum hits and radiant synths fleshing out the rubbery groove. Squelchy, subtle textures also appear in the synthy trails and the whole thing is a feel good, optimistic bit of music that will get dancefloors moving and feeling at the same time.
'Sit Back' is a more reflective and sombre cut, with wallowing, liquid chords draped over a ponderous, snaking bassline. The percussion here rattles gently, like branches in the wind, and the mood is contemplative and cerebral, which is not something your average producer can achieve from their machines.
The classy, cultured work continues on closer 'Cloud Remedy' with its reverb coated hits, decisive drums and carefully spraying, ever shifting synth patterns. Classic but not overly reverential of the past, it's a beautifully musical bit of deep house with gently tumbling, starry night sky melodies to die for.
As ever with this label and artist, this is a magical EP that puts most modern deep house releases to shame.