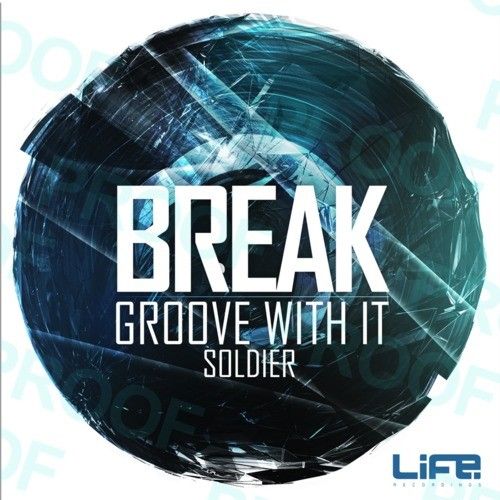 Break – Groove With It / Soldier
During a career that has spanned over a decade, if there's one producer in the world of drum & bass who constantly and consistently delivers top quality output then you need look no further than one name: Break. When it comes to A-list beat makers it doesn't really get much bigger. Owner of Symmetry Recordings with an exceptional catalogue of music spread across some of the scenes most respected labels, Sigma and Life Recordings are extremely excited and proud to present their latest single from the man himself.
Taking the lead is Groove With It. Hard hitting marching drums lay the foundation and create space for ride cymbals and twisted, squelching bass patches to fill the in the rest. It's a musical thump to the skull that you're totally fine with taking, Groove With It stomps with all the heavyweight feel and confidence of new Timberland boots. Don't even get us started on the cheeky vocal sample either, adding an extra dose of bad boy boom bap being laid on your ears.
Soldier switches up the mood yet still retains that heavyweight trademark Break sound. Shuffling two step breaks and gut wrenching low end, a staple of much of his material, give it more of a darker edge. Soldier is reminiscent of Break's material on DNAudio and is proof that when it comes to the raw basics of this music: just drums, just bass… there is no one who does it better. Let it be known that Soldier is definitely one for the heads and those bass stabs on the second drop. You have been warned.
With the stamp of approval coming from one of drum & bass's highly regarded musicians it's more evidence that Life Recordings is moving in the right direction and there's more exciting stuff to come. For now though… it's time to Groove With It.