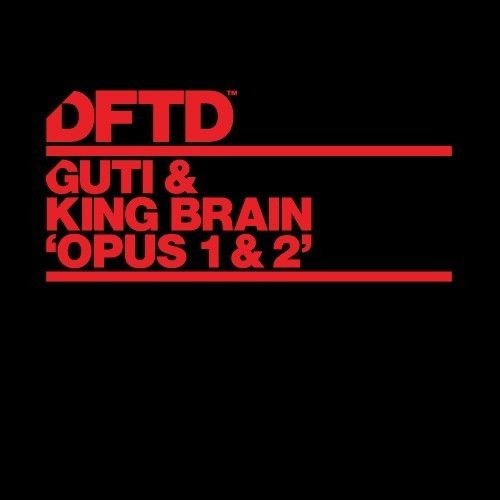 Guti & King Brain – Opus 1 & 2
Guti joins forces with King Brain to deliver a highly memorable two track EP Opus 1 & 2 on Defected's sister label, DFTD.

Opening with a thumping stretch of claps and shaker variations, 'Opus 1' gets busy quickly with catchy melodic bongo riffs and an escalating tribal vocal keeping the energy high. Starting strongly with explosive toms and a deeply driven bass line, 'Opus 2' shines brightly with its gradually approaching wave of piano chords and distorted, capricious drum breaks. Both tracks exemplify the cutting edge production skills of both Guti and King Brain as well as encapsulate the deeper, unpredictably innovative essence of DFTD.