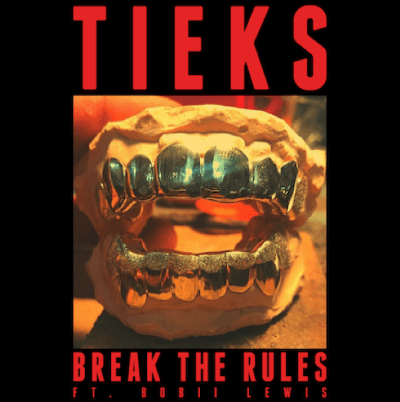 TIEKS - Break The Rules
Debuted as MistaJam's 'Jam Hot' last night on BBC Radio 1Xtra, London-based producer and songwriter TIEKS has done it again! Returning with his massive summer 2018 anthem 'Break The Rules' featuring UK artist Bobii Lewis ; the feel-good whopper is a follow up to his huge 2017 Chaka Khan and Popcaan banger, 'Say a Prayer'.
Released on 27th June via Ministry of Sound, TIEKS' 'Break The Rules' is destined to become this summer's BIG tune, and will be screamed loudly out of car windows, and all across Ibiza and beyond over the coming months.
Following in the footsteps of TIEKS' huge 2015 hit 'Sunshine', which amassed over 35 million Spotify streams, the new track will teleport you to beachside memories of cocktails and sun lotion, and will be the one track you won't stop singing all year!
Inspired to start music production as a teen by Daft Punk's 'Discovery', TIEKS' 'Break the Rules' is an embodiment of the classic disco tradition of unrelenting summer feel good anthems. With clubbers breaking the rules on dancefloors up and down the country this summer, 'Break The Rules' is the perfect motto to abide by this year!
The summer of 2018. We'll remember The World Cup. We'll remember Love Island. We'll remember Break The Rules. TIEKS' latest banger drops on 27th June!
#BreakTheRules