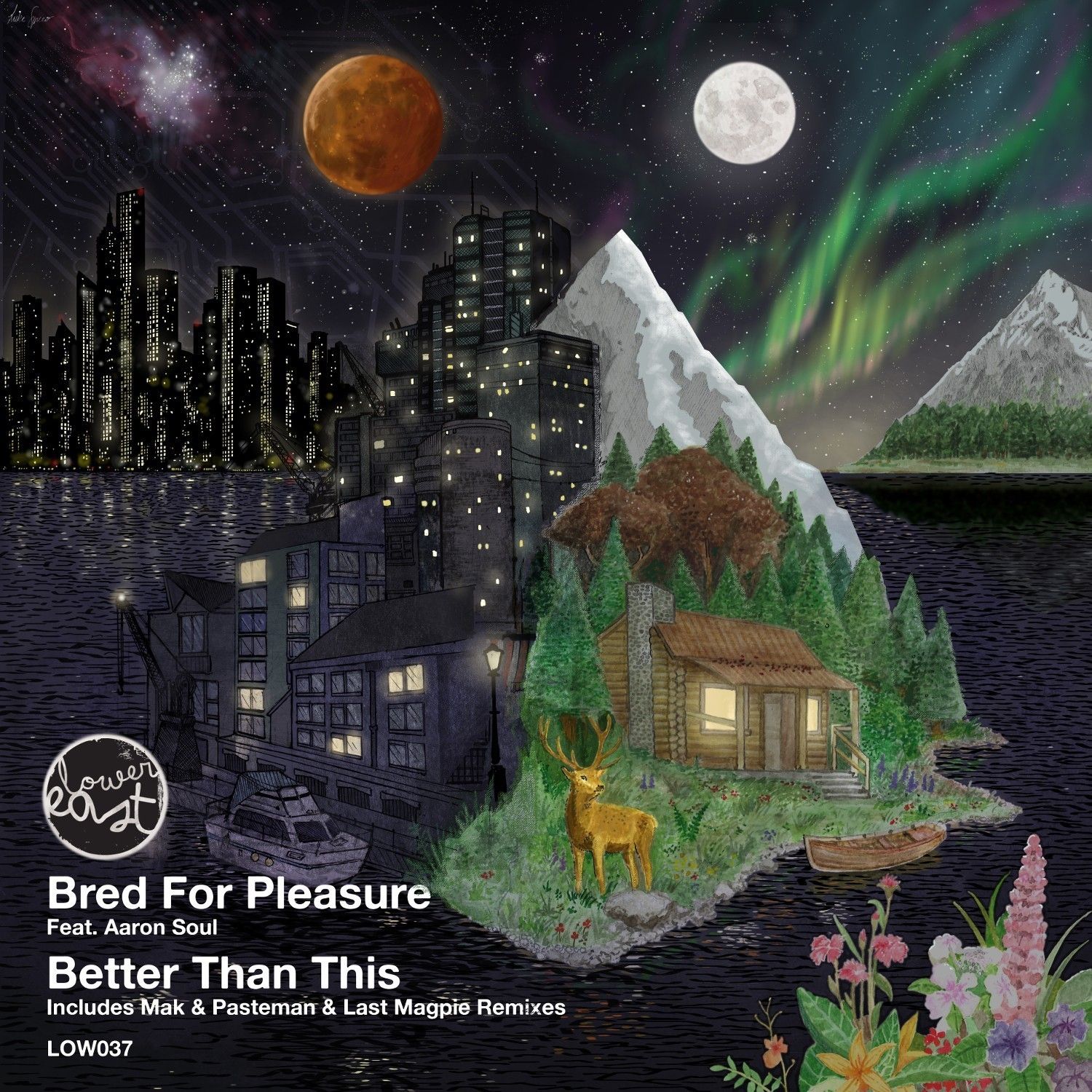 Bred For Pleasure – Better Than This Part.1
February 2015 will see Lower East offer up Bred For Pleasure's 'Better Than This Part.1', backed with Last Magpie and Mak & Pasteman remixes in part one of two packages.
Bred For Pleasure is the collaborative guise of Quintin Christian and Vandermeer. South African born, now London-based, Quintin Christian has been working away behind the scenes as an engineer for the likes of Rudimental, Bondax and Gorgon City while Canadian Vandermeer has been unveiling solo material for imprint such as My Favorite Robot and Rawthentic Music. Here we see the duo team up to deliver the inaugural Bred for Pleasure release on Lower East.
The original mix of 'Better Than This' kicks off the package, a mesmeric vocal-led composition laid out over seven minutes with weighty 4/4 rhythms, dreamy melodic touches, chuggy low-end tones and British R&B singer Aaron Soul's warm and emotive vocal styling's.
Naked Naked/Materials artists Mak & Pasteman reshape 'Better Than This' next, steering the original's soul-infused vibe into dubbed-out territories with raw percussive elements, gritty stab sequences and looped snippets of the original vocal line. Rounding things off Mak & Pasteman's Craig McNamara steps up for a solo rework of 'Better Than This' under his Last Magpie alias, taking a deeper dropped-tempo approach with smooth ethereal chords, wandering sub-bass tones and sparse rhythms to complete the package.
Bred For Pleasure's 'Better Than This' is out on Lower East 15th February 2015.