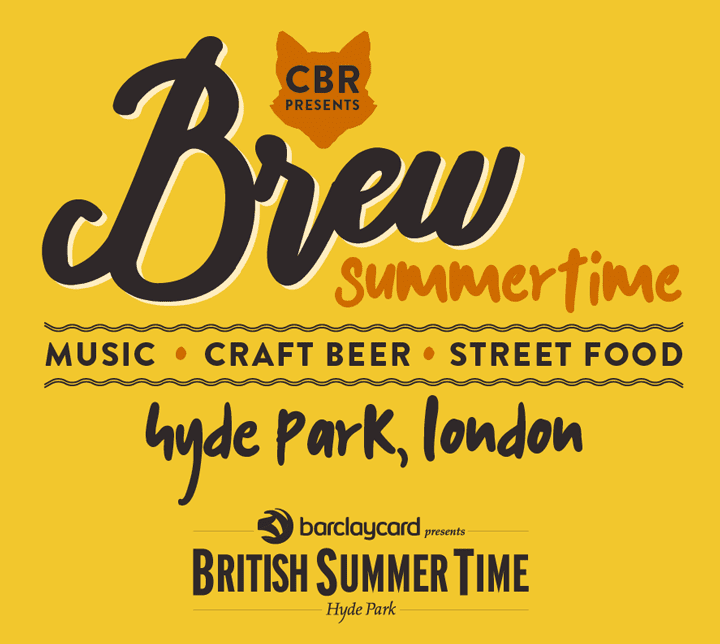 British Summer Time has teamed up with the UK's biggest craft beer festival Craft Beer Rising
Barclaycard presents British Summer Time Hyde Park + Craft Beer Rising
Craft Beer Rising presents Brew Summertime
The ultimate craft beer festival hits Hyde Park!
Wednesday 10th July and Thursday 11th July
Barclaycard presents British Summer Time Hyde Park has teamed up with the UK's biggest and best craft beer festival, Craft Beer Rising, for two special summer events celebrating all things craft beer, street food and festival vibes!
Craft Beer Rising presents Brew Summertime will be the biggest outdoor craft beer and street food festival in the UK. It's all taking place at London's iconic festival Barclaycard presents British Summer Time Hyde Park on Wednesday 10th July and Thursday 11th July. Tickets start at just £5.90 (plus £1 booking fee) and with a host of iconic DJs behind the decks – this unique Hyde Park experience is an absolute steal!
Brew Summertime brings the independent craft beer revolution to Hyde Park with the finest ingredients, eco-values, traceability and organic credentials. A unique experience among such events which are often limited by their big brand ownership.
Building on years of expertise gained hosting Craft Beer Rising each year in February, this brand new 4,000 capacity event will transform the festival's lavish Barclaycard VIP Summer Garden into a unique space that offers up the very best in artisan beer, cider, spirits, food and music. There's plenty of choice too – with 36 brewers sourced locally and far afield, five drinks partners, seven acclaimed and gourmet street food vendors as well as a vast array of premium drinks!
This is the ultimate summer experience for lovers of real beer and ale, genuinely tasty food and musical good times.
Craft Beer Rising presents Brew Summertime tickets will start at just £5.90 (plus £1 booking fee) and are available to buy at www.craftbeerrising.co.uk
EVENT DETAILS
Venue: Barclaycard presents British Summer Time Hyde Park, London
Dates: 10th July + 11th July
Doors: 4pm
Curfew: 10pm
Entrance: Garden Entrance (west of the site).
Age restriction: 18+ only
TRADE SESSION
10th July: 2pm – 4pm
11th July: 2pm – 4pm