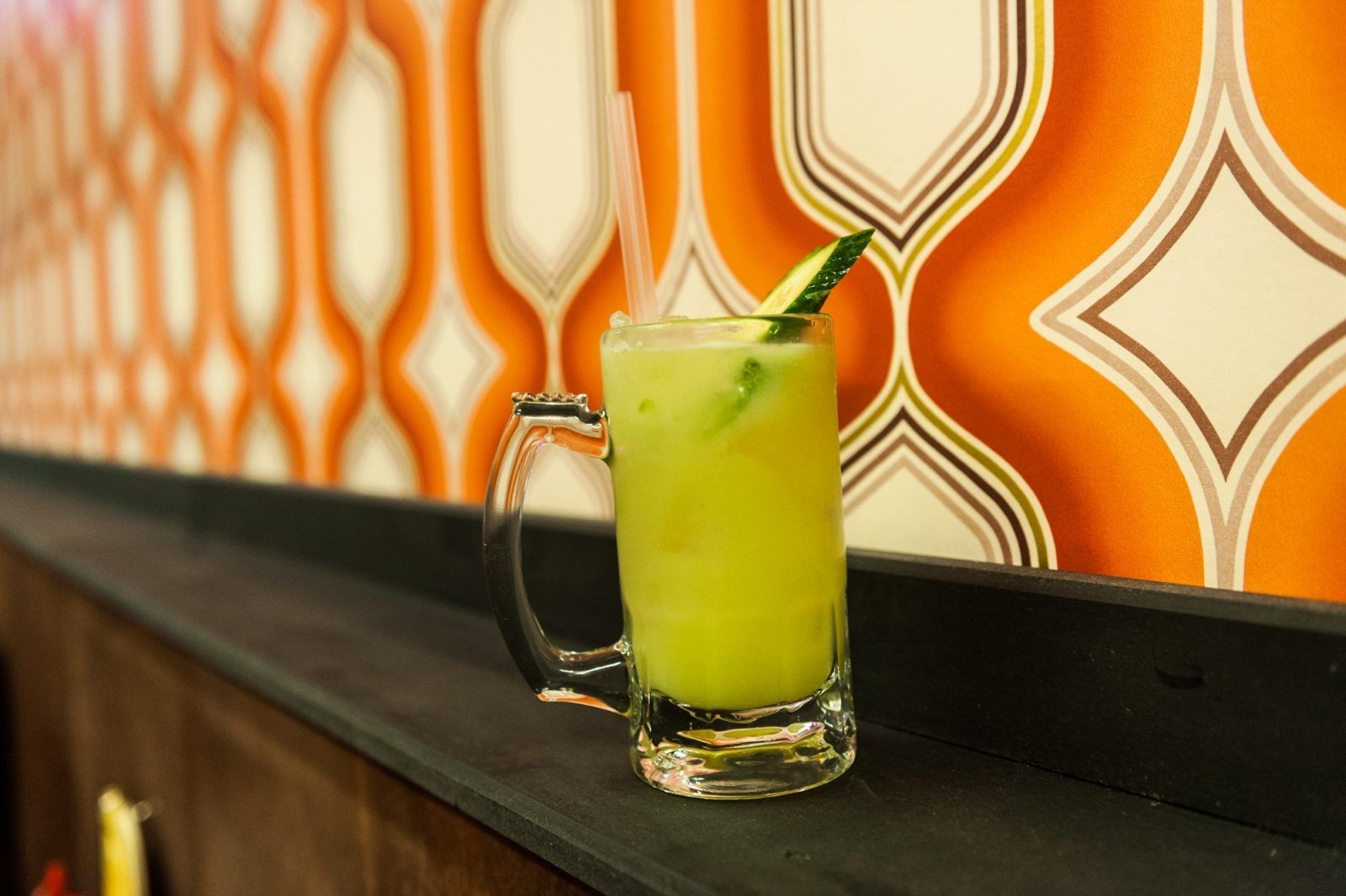 Brixton pop-up 'Sorry, No Vacancies' announces December lineup!
Festive pop-up Sorry, No Vacancies has been welcoming Brixton locals, music heads and cocktail connoisseurs through the doors for the past month, since flinging open doors on November 1st. Now licensed for 7 days a week, the previously weekend-only venue releases its December events programme set to keep Christmas revelers entertained into 2014.
With musical direction by Kingdom Collective, the intimate space has been lovingly kitted out with custom Funktion1 by PA providers to London's best parties, Sound Services. Proving small can be beautiful, and enough to keep some of the capital's top DJs happy, Sorry, No Vacancies has seen the likes of Greco-Roman Sound System, Sound of the Cosmos, Joe Goddard, Soft Rocks, Heavenly Jukebox, Ray Mang, Raf Daddy (The 2 Bears), The Invisible and Hannah Holland spin during the first month. December's programme sees more hefty talent checking in, with sounds spanning everything from sunny Balearica to raw funk via odd-ball disco and grown-up house…
Acid house pioneer, Deadstock 33s man and club culture modernist Justin Robertson shows he can jam as well as he can jack, bringing his big room experience to Brixton's little house party. Elsewhere, DJs from two of the London's top booking agencies, The Pool DJs and Warm DJs, take to the decks on different nights revealing what makes it into their own record bags. The Pool, representing luminaries such as DJ Harvey, Greg Wilson and Todd Terje bring their Christmas party on Saturday 14th December, whilst Warm DJs, who by day manage the hectic schedules of Âme, Dixon, Tensnake and Horse Meat Disco, represent on Friday 20th. Producer of the moment Clancy brings his electronic take on disco house, hosted by East London party starters The Players Association.
Record label, record store, sound system, publishing and broadcasting outfit Soul Jazz make a welcome return to the venue in December, bringing their prime selection of Punk, Latin, Techno, Disco, African, House, Dubstep, Hip-Hop, Funk, Electro and more. They're followed the next night by record collector, DJ, music consultant and co-author of Last Night A DJ Saved My Life; Bill Brewster. One of dance music's great minds, whether at his Low Life party or Fabric, Bill knows how to work floors of any size.
Purveyor of heady vibes and ceremonial jibes from sundown to sunrise, edit maestro Mojo Filter checks in for some post-turkey fun on Friday 27th December followed by Hackney duo and Ibiza regulars Amp + Deck on Saturday 28th. With eclectic tastes in era and genre from 70s disco to 2-step and house with a bit of gothic soundscape in between, Night Angles also makes his SNV debut this month whilst London warehouse aficionados Magna Carta team up with broadcast specialists Be-At TV to host a warm-up party for their NYE bash featuring sets by No Artificial Colours, Cocolores, SION and James Dexter.
South London vinyl enthusiasts Bahamian Moor and Amy Alsop bring the Balearic flavour of their Dance Café parties to No Vacancies on Sunday 15th December whilst the first week of January sees Faze Action and local boy Pete Z keep the party going on into 2014.
Meanwhile New Years Eve will be a one-off ticketed event with line-up details and advance ticket info being available from next week. Keep an eye on Twitter and Facebook for details.
Venue Name: Sorry, No Vacancies
Location: 378 Brixton Road, London, SW9 7AW
Follow: @NoVacanciesHere / www.facebook.com/SorryNoVacancies
Reservations: For parties of 6 or more via [email protected]
OPENING TIMES
Monday: Closed
Tuesday: Closed
Wednesday: 5pm – 1am
Thursday: 5pm – 1am
Friday: 6pm – 2am
Saturday: 6pm – 2am
Sunday: 12pm – 12am
FORTHCOMING EVENTS
December
Friday 6th – Soul Jazz
Saturday 7th – Bill Brewster
Sunday 8th – Leisurewear
Wednesday 11th – Night Angles
Thursday 12th – Magna Carta Be-At Takeover
Friday 13th – Clancy + Living in a Disco + The Players Association
Saturday 14th – The Pool DJs + Cut & Shut Disco
Sunday 15th – Bahamian Moor + Amy Alsop
Friday 20th – Warm DJs
Saturday 21st – Justin Robertson
Friday 27th – Mojo Filter
Saturday 28th – Amp + Deck
Tuesday 31st – Special Guests TBA
January
Friday 3rd – Pete Z
Saturday 4th – Faze Action
Rest of calendar TBA early in 2014
Merry Xmas!