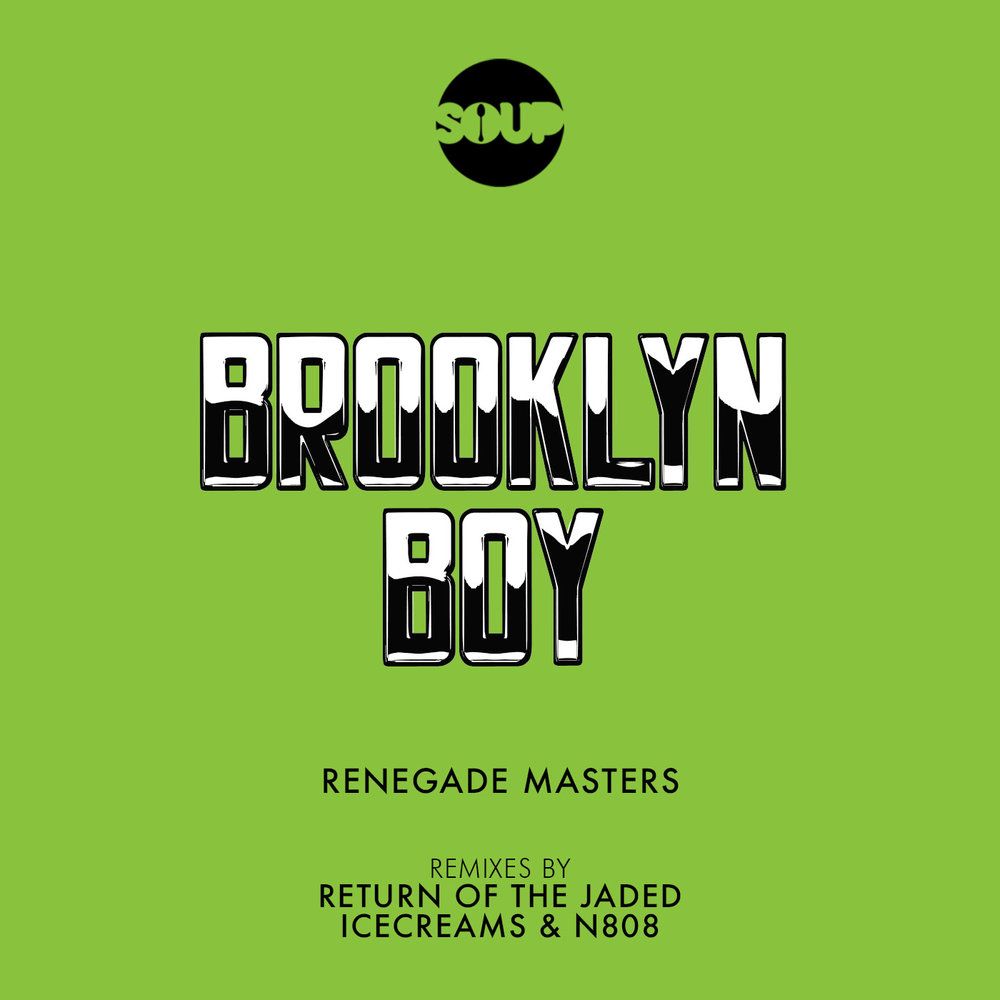 Renegade Masters - Brooklyn Boy
Renegade Masters drop the exquisite 'Brookyn Boy' on SOUP NYC, a powerhouse cut backed up with a pair of expertly crafted, stripped-back remixes.
From the depths of iconic house music labels Nervous Records & King Street Sounds, comes Brooklyn's innovative dance music duo Renegade Masters. With releases on Daylight Robbery Records, Blockhead Recordings, Street King, and Good For You Records, the dynamic duo boasts a powerful original live set in combination with stellar track selections and now return to SOUP NYC with another sizzling house cut.
'Brooklyn Boy' is an uncompromising stomper that expertly combines melodic flourishes with a raw power that will leave you breathless. Remixes come from Canada's Return of the Jaded who offers up a stripped-down, bass-heavy roller alongside the minimalistic IceCreams x N 808 Remix, which treads an 8-bit inspired path through heavily distorted bass and classic drum patterns.