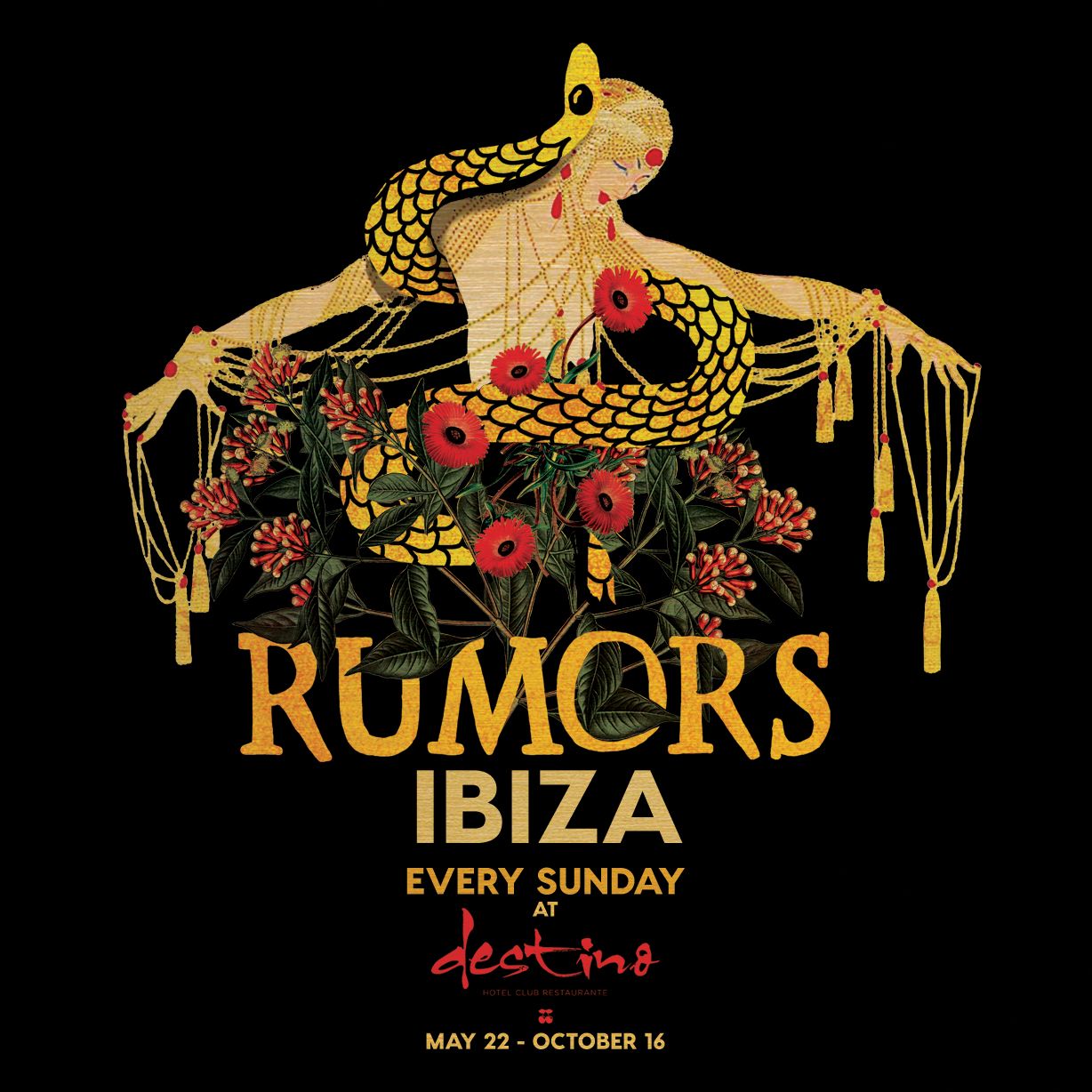 Brunch, hippy market and RUMORS, every Sunday at Destino Pacha Ibiza Resort…
Every Sunday, from 22nd May until 16th October, Destino Pacha Ibiza Resort will be the scenery of a new proposal which combines perfectly a tasteful delicious brunch, the popular hippy market and the eclectic bet Rumors, the project of the Israeli Guy Gerber.
Our aim is to offer to our guests for one more year, the opportunity to enjoy a quality dreamy experience, both by day and night. Pursuing this idea, the Cap Martinet's Resort from Pacha Group will open this new summer season with its surprising aim for all those Ibiza's luxe and comfort lovers.
Every week, from 2pm until midnight, the pool surroundings will be taken by colour and flowers, converting its attractive minimal area into a modern oasis. Rumors and Guy Gerber will take the place at 6pm.
You will feel astonished with a unique space, where to submerge into, fascinating studding flavours, exotic aromas, selected melodies and original items from the most talented and vanguardist craftsmen. You will also be delighted with its unique atmosphere due to a varied approach complemented with a pure pop-up style formule.
Nurturing our characteristic essence and decoding some enigmas, Rumors and Guy Gerber reveal today four of the numerous special guests that will be entertaining those Sunday evening sessions, boasted by Destino Pacha Ibiza Resort. Renowed artists and producers, such as Sasha, Miss Kittin, Kenny Glasgow o Matthew Dear are just a few of the wide range of names that will be appearing during the season, that will join Ethos from Guy Gerber.
Those are the valuable things which make Ibiza a much more pleasant place. Are you ready for being captivated by a new Ibiza's lifestyle?

For more information on DESTINO, please visit:
destinoibiza.com
www.facebook.com/destinoibiza
twitter.com/destinoibiza
soundcloud.com/destinoibiza