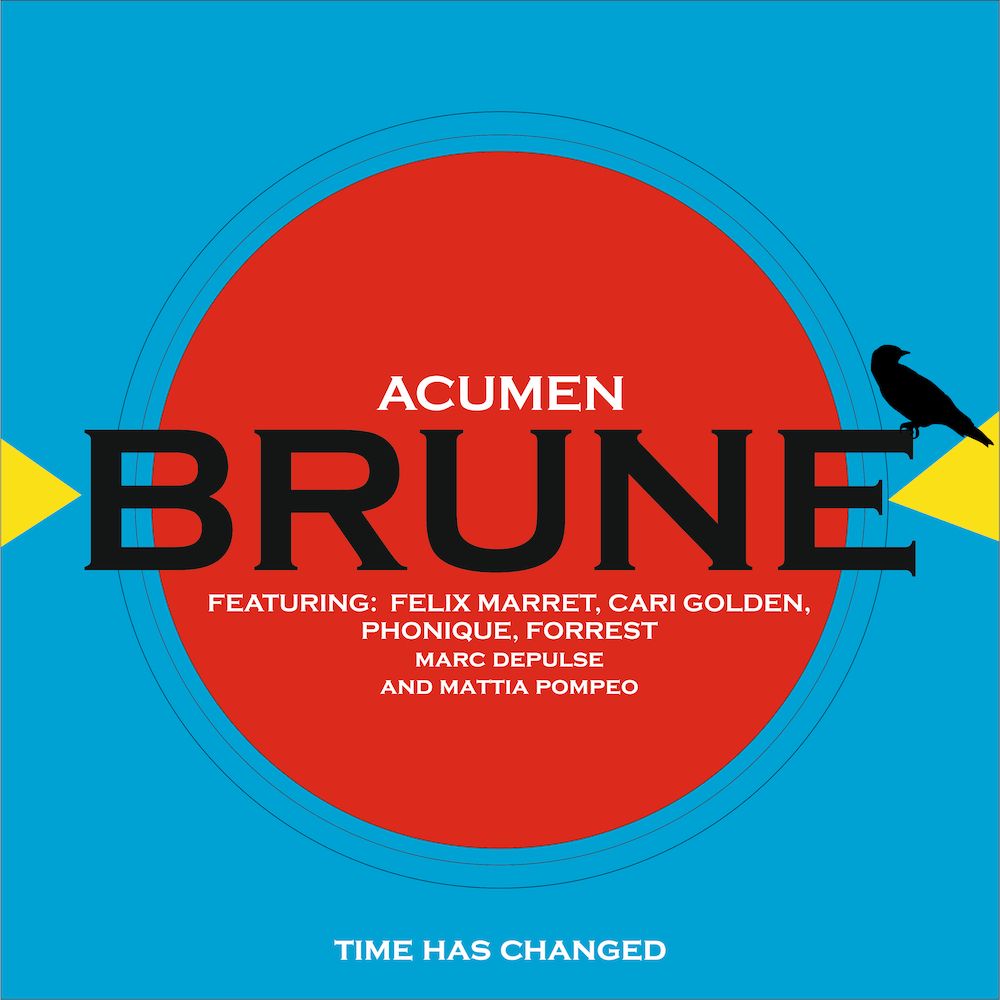 Acumen - Brune
French producer and DJ Acumen returns with his third and most innovative album to date, Brune. Titled after the latest addition to the Acumen family, Brune is the name of his baby daughter, which follows suit to previous albums, the first of which dedicated to his son, and the second to the girls and women he loves.
The eleven track collective sees the Frenchman welcome a host of guests, kicking off with Cari Golden who lays down a catchy and beautifully soulful vocal over a classic house groove and trippy melodic patterns and keys, 'Made For You' is a track to show off the versatility of Acumen. 'Hyphen' takes things a bit deeper as a drone bass line whirs throughout, carrying you through monstrous highs and hands in the air inspiring drops.
Mattia Pompeo and Forrest are the next guests welcomed into the studio with 'Prés De La Mer' where reverb soaked vocals inspire you through the breakdowns and see you off into the sunset. The bpm drops to 100 with the title track 'Brune' in which has been somewhat uncharted territory for Acumen once again proving his ability to adapt and conquer. The progressive vibes return with 'Lointain', another track which delivers empowering melodic foundations to keep you propped through the late clubbing hours.
If previous tracks represent sunsets, then 'Strictly Taboo' is a shimmering rainbow of carefully selected chord progressions and raw synth work. 'Strictly Taboo' acts as the calm before the storm as the following 'White Devil' opts for eerie vocals throughout to keep you on your toes alongside harder kicks colder chords. Phonique joins Acumen for 'The Magnificent Road' bringing in dissonant melodic selections and an early 00's French sound.
Marc DePulse's collaboration 'Dominate Me' brings back the soaring build ups and minimalistic drops of perfect simplicity between kicks and bass. Acumen sees the album out riding solo with 'Intime' and 'Take A Course', the latter of which instilling a tech house groove to close the show.
BUY LINK: https://bit.ly/2Crbadx