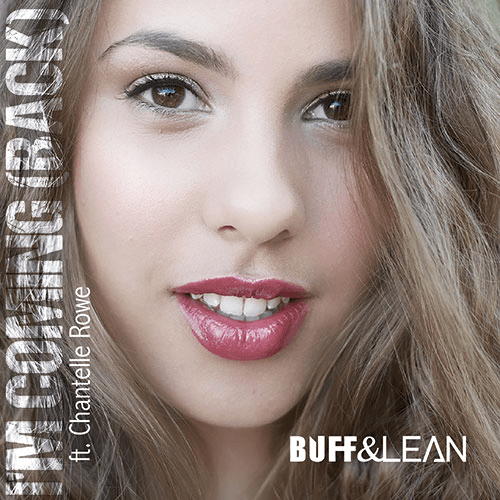 Buff & Lean Ft. Chantelle Rowe – I'm Coming (Back)
Buff & Lean heralds the return of UK Soulful House pioneer Sir Piers, who joins forces with Brazilian producer, KZNZK and delivering the first fruits of their new collaboration, 'I'm Coming (Back)' featuring stellar vocalist Chantelle Rowe! 'I'm Coming (Back)' is an honest story of love, loss and a strong spirit of returning to where one's heart belongs, laced with heartfelt vocals over a lush 80's tinged soulful soundtrack.
A diverse Songwriter, Producer and versatile DJ, Sir Piers, renowned classic soulful sound, is now preparing to release his long awaited debut soul album; SirVival. Piers is known for a long line of timeless house classics over the last 15 years on labels like Sony, Jive, Om, Mn2s, Soulfuric, King Street, Purple Music, and Defected among many. His most notable hits to feature on his own 'curious' label, including 'Don't You Love Me' and 'Fool's Got Nothin', featuring the amazing Monique Bingham. Whether producing as Sir Piers or as Tarantulaz, SummerHeadz or DirtDiggers, now teaming up with KZNZK as Buff & Lean, Piers has carved a niche for himself in underground house circles and beyond. He is an artist of exceptional ability and promise. As a remixer he has lent his skills to so many greats, such as: Roy Ayers, Groove Armada, Ananda Project, Lynden David Hall, Todd Terry, Jill Scott, A Tribe Called Quest, Justin Timberlake, Alicia Keys, Jocelyn Brown, Snoop Dogg, Pharrell, MJ, Basement Boys, Stevie Wonder, Beyonce and many more! Piers has been playing to crowds from Ibiza to Miami, to Sydney, Jakarta and Hong Kong. As a DJ he can entertain the most discerning crowds, including recent tours of South America with clubs like Pacha tours, Mokai (São Paulo), Cafe de la Musique (Florianopolis) and Priviledge (Rio) in Brazil.
Piers' 'Sirvival' album includes outstanding songs and productions written with (and for) stars including; Level 42, Shock G & Humpty Hump (of 2pac & Digital Underground fame), Frank McComb, Kenny Thomas, Shaun Escoffery, Monique Bingham, Natalie Williams, Robert Owens and more! Following the LP will come 'SirVival Remixed' – where the songs get lovingly re-crafted by some world renowned heavyweight producers. To mark the release, Piers is currently working on an exciting film documenting fascinating scenes and in depth interviews with some of Piers's favourite singers, players, producers and DJ's involved in the 'Sirvival' project.
A native of São Paulo, Brazil, KZNZK has been in music since the age of nine, a multi faceted musician who plays everything from piano, bass, guitar and drums, only to turn to the computer and music production as his instruments of choice. He played in groups that worked with a wide range of styles from heavy metal, Brazilian music and Funk, before starting a love affair with electronic music when he studied at Berklee College of Music, where he gained a degree in songwriting. Fast forward to 2013, and whilst both working in the same studio, the Brazilian music man met UK producer/songwriter/DJ, Sir Piers. Conversations and laughs quickly lead to their first co-productions, remixing key songs from Piers's debut album SirVival. Both producers quickly discovered that their mutual love of electronic and soulful sounds from the Eighties and Nineties presented some wonderful common ground for the duo. The Buff & Lean guise was born, with their first Summer release aptly named I'm Coming (Back), an infectious 80's style song with a distinctly modern edge, penned and produced by the duo as a strong sign of what is to come.
Vocalist Chantelle has been performing and recording professionally since the age of twelve. She has performed all over the UK and abroad and has also attracted the attention of Simon Cowell, Sony BMG, EMI and Gut Records, among others. Chantelle also sessions on studio recordings (clients include Organised Rhyme) and co facilitates live performance clinics at the Academy of Contemporary Music (ACM). Chantelle is currently writing and recording her new album, as well as recording and co-writing with producer Sir Piers for a new EP project to follow from their new single 'I'm Coming (Back)'.