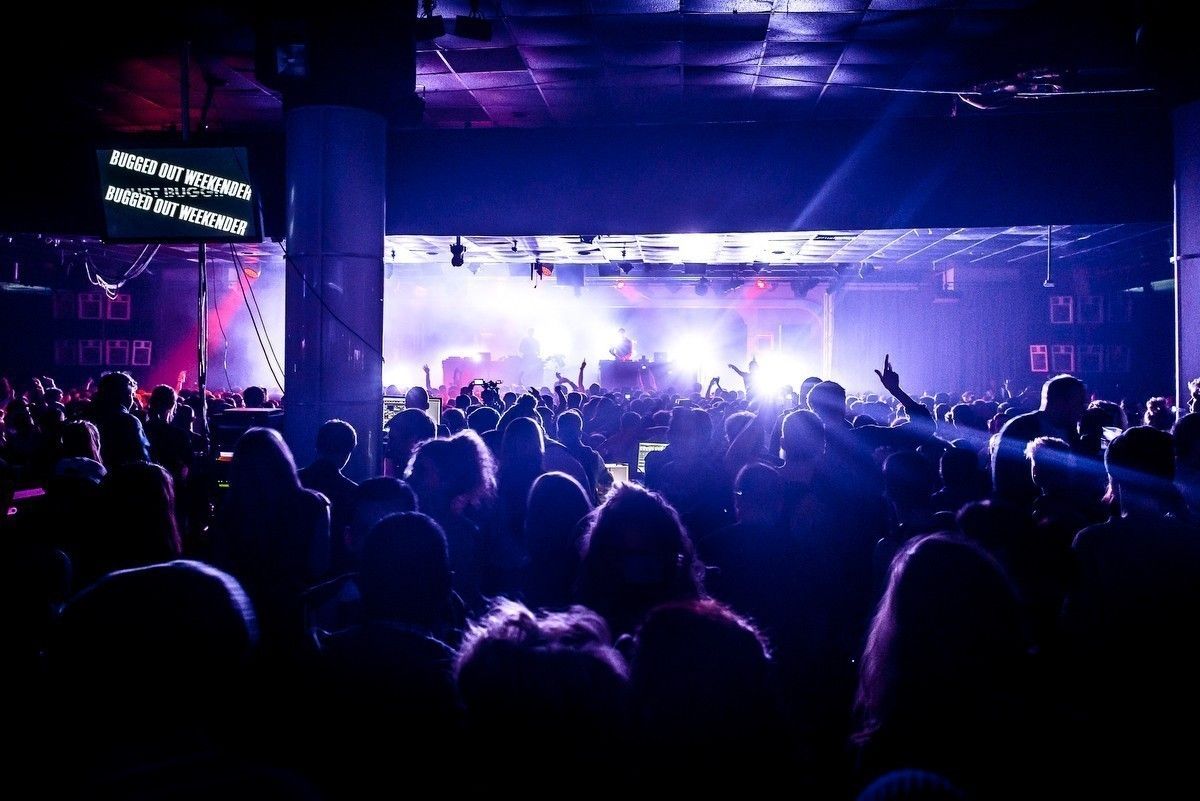 Bugged Out Weekender announce more new names
In 2014 one of the UK's most enduring, influential club nights, Bugged Out, will celebrate their 20-year anniversary – an enormous accomplishment and an epic journey marked with some truly memorable moments.
Across the year Bugged Out will be celebrating this significant milestone, starting with what has become their flagship event: the Bugged Out Weekender – and where better to kick off the birthday festivities than the place where it all began, in the north of England. After two hugely successful events in 2012 and 2013, the 2014 Bugged Out Weekender will take place on the new dates of March 7, 8, 9th at new location; the Pontins resort in Southport, near Liverpool. The multi-roomed event features world renowned DJs and live acts, accommodation on site and will include pool parties and day-time activities.
Newly confirmed is Green Velvet, a firm member of the family who first played back in 1996 and more recently released the 80s pop inspired low-slung house classic Bigger Than Prince and joined Bugged Out in their pod on the London Eye for the Red Bull Music Academy Revolutions in Sound. Returning to the Weekender for a third year is Joy Orbison who is releasing a two-track 12" this month with regular collaborator and fellow new confirmation Boddika on their Sunklo imprint. Joining them are party starters The 2 Bears, the enigmatic Ten Walls – whose track Gotham released on Innervisions was the hit of the summer – and Montreal producer Jacques Greene who will be bringing his inimitable blend of chopped up R&B, UK bass and synth-heavy house to Southport in March.
Bugged Out has, over time, become something of clubbing phenomenon. Evolving out of dance music institution Jockey Slut magazine (RIP) in 1994, Sankeys in Manchester became the first home to the then new club brand, where the likes of Daft Punk, Richie Hawtin and the Chemical Brothers played early shows. They spent 5 years in Liverpool from 1998 at the 3500 capacity Nation before making the move down south to Fabric and The End. For 20 years Bugged Out has thrown regular parties in Liverpool, Manchester, London, Ibiza, Milan, Barcelona and Ibiza and continues to act as a habitual destination for fans of cutting edge dance music.
Early bird tickets for Bugged Out Weekender 2014 are on-sale now priced at £129pp, £139pp and £149pp: www.buggedoutweekender.net. Those interested can secure their place with a £50pp deposit with the final balance due no later than 7th Feb 2014 (4 weeks before the event).
Tickets
Popular Apartment = £159pp
Classic Apartment = £169pp
Club Apartment = £179pp
www.buggedoutweekender.net