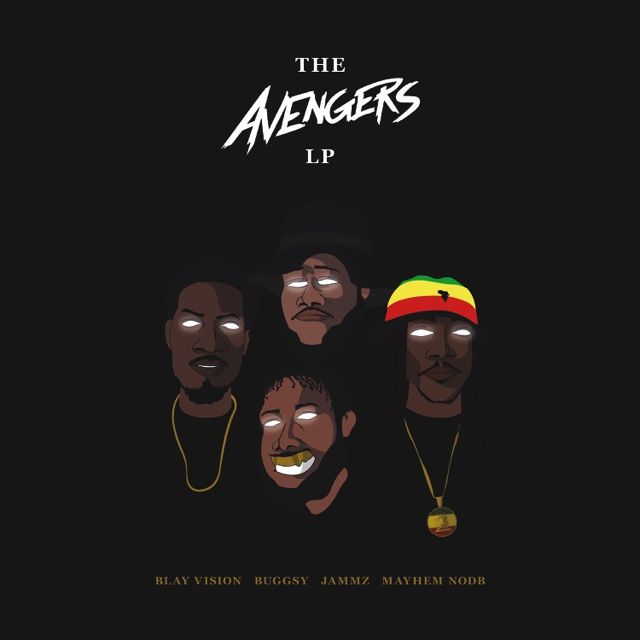 Buggsy, Jammz, Mayhem NODB and Blay Vision share new project 'The Avengers LP'
Calling on all four corners (North & East London, Bristol, Birmingham) of grime, Buggsy, Jammz, Mayhem NODB and Blay Vision AKA The Avengers, have joined forces once again for the release of their charged-up project entitled, 'The Avengers LP'.

Drawing back to their grime roots for a once in a lifetime link up, The Avengers have created a charged-up project that varies in sound from start to finish. Spread across 13 tracks of straight greaze, all of which produced by Gesher, Buggsy, Jammz, Mayhem NODB and Blay Vision gift fans with the ultimate wheel-up worthy project to indulge in. Placing their refined pen game, punchlines, fire-flows, and renowned grit at the forefront of the tape, 'The Avengers LP' nods to the genre's signature grit and fiery energy, taking fans on a nostalgic drive that weaves in a modern-day spin.
Continuing the momentum that the grime supergroup have been creating, they've recently released the eagerly anticipated visuals for hit track 'Rah'. The visuals perfectly match the energy of the track, which is straight to the point with no gimmicks. Filmed by Blacka, he uses a minimalistic approach to let the lyrical content do the talking, with an ominous, red coloured grade, he shows the artists having some drinks and catching a vibe. He tops it all off by using panning shots and intricate edited overlays, giving us an insight into the minds of the MCs when they were creating this anthem.
Each housing an impressive catalogue, and collectively receiving love from the likes of BBC 1Xtra, Rinse FM, Complex, The Guardian, The Economist, Clash, Notion, GRM Daily, Trench, Mixtape Madness, Dummy, i-D, Vice, and more, Buggsy, Jammz, Mayhem NODB and Blay Vision have all built weighted reputations within the electrifying world of grime. Paying homage to a genre that built the UK's current soundscape, The Avengers have landed with a bang! So far the project has had radio support from Sian Anderson and Sir Spyro at 1Xtra and playlisting at Pulse 88 and Reprezent. The single 'Megazord' also recently featured on Spotify's popular editorial playlist 'Grime Shutdown'.