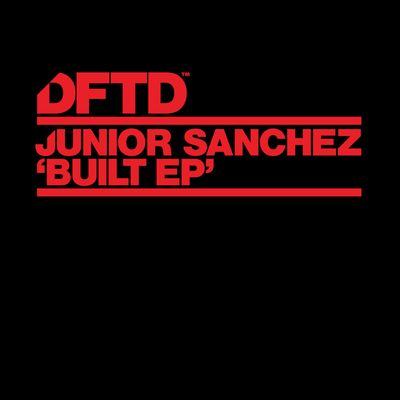 Junior Sanchez - Built EP
The 'Built EP' is new from Junior Sanchez, the DJ, producer, record executive, A&R man and label head. Sanchez has found some time aside from being boss of Brobot Records to put together this EP of two bouncy house tracks for DFTD.

Growing up in a New Jersey suburb, Sanchez soaked up the sounds of the electronic music scene in New York and started DJing at a very early age. He has worked on remixes with huge acts from Madonna to Daft Punk. His ability to spot potential stars is exceptional, having signed such artists as B.O.P. and Felix Da Housecat, kicking off their respective careers.

His ear for forward-thinking, fresh house beats is exceptional too, demonstrating his simple but effective formula on this EP. 'Da House Dat Jack Built' is up-front house at its best, with an irresistibly funky melodic bass. 'Suck My Soul' builds on the same themes, with more dancefloor breakdowns and vocal samples that are sure to get some hands in the air.