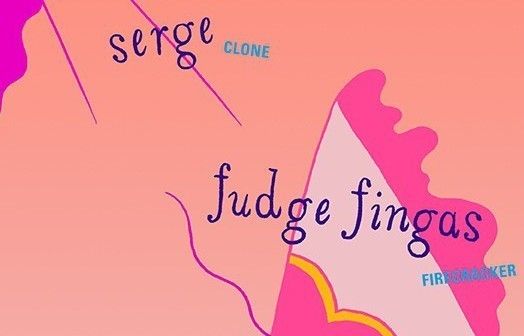 Burek Records presents…
Croatia's hottest music imprint 'Burek' makes its debut in London at Dance Tunnel on Friday 27th September. Their mission is to support emerging artists and to promote the sound they are passionate about. Mario Kolonić otherwise known as Pytzek launched the record label in 2011, Mislav joined the Burek stable later and now co-runs the label and DJ agency. Together Pytzek and Mislav from Zagreb with the help of Joe Bonez in London, are building an alliance with the underground movement, gaining recognition from the critics with artists such as Serge Clone, Fudge Fingas, Toby Tobias to name a few. Key support from movers and shakers include the likes of Ben Watt, Azari & III, MCDE, Michael Mayer, Soul Clap, Justin Marin, Erol Alkan, Todd Terje, Brodinski, Jimpster, Fred P and Midland to name some of the elite, making this Croatian label a force to be reckoned with. Burek's first release 'KiNK-Leko/Yako EP' sold out in record time and due to popular demand had to be repressed.
The Croatian label have showcased at many of this year's festivals including Garden, Hideout, FOR, Unknown & Dimensions…whilst the Burek roster expands and the activities speed up, the label's next move will be announcing new sub-labels across techno, disco & leftfield music.
Burek Records presents Serge (Clone) Fudge Fingas (Firecracker) Toby Tobias (Rekids) with full DJ support from Burek DJs Pyztek, Mislav & Joe Bonez…
Serge (Clone) is one of the most respected DJs in Europe, a visionary who needs no introduction to musos in the know for his incisive role in electronic music in Europe. Serge launched his infamous label "Clone" in Rotterdam back in 1993, taking on the classic sounds of Chicago, Detroit, techno, electro, disco and Italo. Productions from the label include some of the finest producers around, including Adult, A Made Up Sound, Alden Tyrell, Arttu, Blawan, Conforce, Dexter, Duplex, Gerd, Legowelt, Mike Dehnert, Neville Watson, Space Dimension Controller and Steve Summers..not to mention the final album from Detroit luminaries Drexiciya, releases from Grava 4 and Dopplereffekt, and the seminal Clone Classic Cut Series… Clone release music from established artists, as well as rare tracks and re-issues. Pioneers who have remained one step ahead of the game, even shut shop for good but then re-launched out of the blue with the new look Clone, various sub-series including Clone Loft Supreme, West Coast, Club, Bassment, Aqualung, Royal Oak and Jack For Daze…we are going to be in for one ride with this guest.
Fudge Fingas – Edinburgh based Fudge Fingas is part of the key musical collective that is Firecracker Recordings, and has been since their inception in 2004. Helping to define their deeply jazz infused, organic, and left of centre house sound, the man born Gavin Sutherland has also released a select number of tracks on Rush Hour, Purple Maze, Prime Numbers, Dekmantel, and a variety of remixes on labels like Lampuka, Dixon Avenue Basement Jams and Burek. "I'm just trying to make timeless music – not just in the sense of it having a lasting effect but in it having the power to shift the listener's own sense of time and space." says Sutherland. Lift people it has, on dance floors across the world, for over a decade. Just like a Fudge Fingas productions, his sets can move from the many shapes of house through to the more melodic modes of techno, with all the charm of a genuine musician and indeed a true music lover.
Toby Tobias DJ/Producer has been collecting vinyl since the 80s, released music on Rekids, Low Pressings, Bearfunk to name a few… After his storming success of 'A Close Shave' he became swamped with remix requests through Beat Freeze Records, Brontosaurus and Dialect Recordings. Tobias debut album 'Space Shuffle" was released to wide critical acclaim receiving huge support from the key players including Resident Advisor. Toby has collaborated with Brendan Reilly, Michelle Bee and Motor City Drum Ensemble. Held a residency at LateNightAudio 3 years consecutively, and travels the world over to DJ. Toby Tobias music stands out and remains unique in a genre saturated industry. Productions to look out for include "Throne Of Blood, Delusions of Grandeur, Rekids and ofcourse Burek Records.

Watch out for the Burek's forthcoming releases:- 007 Information Ghetto with Aubrey and Specter remixes 008 Inkswel with Iron Curtis, DJ Nature and IG Culture remixes 009 Marco Bernardi