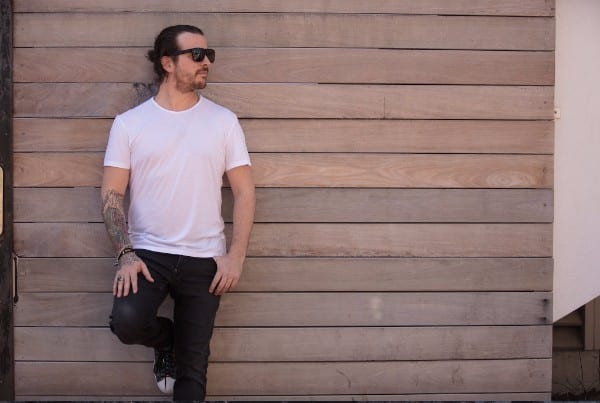 Burn Energy Drink Welcome DJ Luciano as new Ambassador
BURN announce the legendary Luciano as an ambassador, who will be leading the charge to expose Europe's best emerging talent during the BURN Residency competition.

Adjudicating, overseeing, and at times counselling finalists throughout the competition, Luciano will work closely with BURN and all involved, while collaborating on projects such as the launch of BURN Radio this summer, and headlining new festival Big BURN Istanbul, Turkey.

Competition will be fierce for the chosen few aspiring to the promise of a career making €100,000management deal and a place in the BURN family. As one of the mentors of BURN Residency he will host the production challenge stage of boot camp. This will involve the remaining 16 finalists travelling to Luciano's home studio in Geneva, where they will be guided through the process of how to produce their own track. Following their one to one sessions, they will be set a challenge, which will be judged byLuciano himself, with results and feedback provided at the next stage of the competition.

Luciano explains further:
"I'm really excited to be working with BURN, to help facilitate the next generation of DJ talent. BURN Residency is a unique competition enabling emerging DJs and producers to get an insight into every aspect of what it takes to be an accomplished DJ. I'm looking forward to travelling to Istanbul for the first time to headline the new Big BURN festival, as well as being able to work with all the finalists and watch their journeys unfold."

DJ, producer and boss of Cadenza Records, Luciano is one of the biggest stars of the global electronic music scene and has always been at the forefront of house and techno. Having moved back to Europe at 21 years old, Luciano has brought his own eclectic and truly unique blend of electronic music and Latin grooves to crowds all over the world, taking the stage at all the most renowned clubs from Ibiza to Berlin, Peru to Tokyo and everywhere in between.

A comprehensive schooling in the art of DJing from a model artist will serve to instruct, immerse and challenge every one of 16 contestants, through phases that will inspire their best – and dare one to be crowned victor under the spotlight of a 5-week Ibiza residency.
For the latest from BURN Residency, click through to the official website: www.BURN.com.