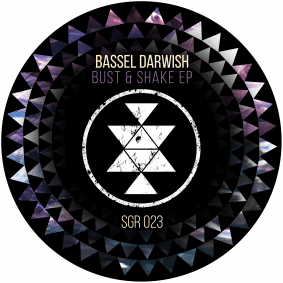 Bassel Darwish - Bust & Shake EP
Barcelona's Bassel Darwish drops two thumping tracks on Solid Grooves Records to conclude a pivotal year for the label.
Having released on labels like Lemon-aid, NoExcuse, Natura Viva and Natural Rhythm, the Spanish producer has undoubtedly earned his stripes as a producer – a fact further enforced by regular support from Marco Carola, Stefano Noferini, wAFF and PAWSA. He now joins Solid Grooves Records, Michael Bibi and PAWSA's thriving imprint that's seen a landmark year with releases from Dennis Cruz, Leftwing & Kody, ANOTR and Brett Gould.
With catchy lyrics and sharp snares, 'Bust & Shake' is an archetypal Solid Grooves cut complete with energetic percussion and a rolling bassline. Meanwhile, 'Let's Go' serves up a compelling groove with echoing drums, soulful vocals and a sultry low-end.
Bassel Darwish 'Bust & Shake EP' drops on Solid Grooves on 29th December 2017.
Tracklist:
Bust & Shake
Let's Go
https://www.facebook.com/BasselDarwishG
https://soundcloud.com/basseldarwish
https://www.facebook.com/solidgroovesrecords
https://soundcloud.com/solidgrooves-records