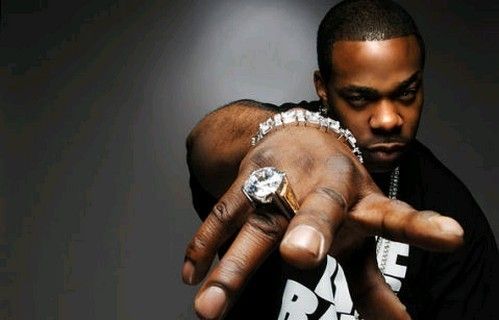 Busta Rhymes comes to Bestival
With an almighty line-up that spans from the completely legendary to the hottest acts around including OutKast, Foals, Beck, Disclosure, Major Lazer, London Grammar and more already confirmed for our Desert Island Disco, this September 4th-7th, we are super-excited to be able to announce yet another heavy weight player coming to Bestival, to guarantee 'It's a Party'!
Rob da Bank says: "Woo hah people! Yes it's true, Busta Rhymes has got you all in check and he's coming to Bestival for his first ever UK festi appearance! I'm such a Busta fan and it's amazing not just to see him back in the charts with another banger with Thank You but also to know he's getting on the ferry and bringing it to Bestival!"
Yes, you might have noticed that we like a bit of hip-hop at our Desert Island Disco, so we are extremely pleased to say that rap superstar Busta Rhymes is coming to Bestival to flex his next level skills in what will be his first ever UK festival appearance. A bona fide hip-hop colossus whose intricate technique has brought him a sack full of plaudits, Busta is gearing up to release the much anticipated Extinction Level Event 2 this year and we can't wait to witness his dopeness on our main stage!
With our Sunday headliner and loads of amazing bands and incredible DJs plus magic, mayhem and more still to announce, be sure to check www.bestival.net and our Facebook and Twitter for all the latest Desert Island Disco news.
BESTIVAL TICKET LINKS & INFORMATION:
www.ticketline.co.uk/bestival-tickets / 0844 888 4410
Adult Ticket with entry from Thursday 4th September – £195
Student Ticket with entry from Thursday 4th September – £180 (For full-time students only. Valid NUS or ISIC ID required at the box office. No other student ID accepted)
Teen (age 13-17) Ticket with entry from Thursday 4th September – £127
Child (age 12 & under) Ticket – Free (but you must obtain a ticket)
Caravan Tickets: £101 (per vehicle) Campervan Tickets: £90 (per vehicle)
Advance Car Parking – £15
All Tickets:
– will incur a booking fee.
– there are No Day Tickets.
– incur a £1 donation to the Isle Of Wight Youth Trust*.
THE WEEKLY PAYMENT PLAN
We're pleased to say that we are once again offering a 25 week payment plan which means that an adult ticket can now be bought at a payment of £7.80 per week over 25 weekly payments.
Only available online via: www.ticketline.co.uk/bestival-tickets
Once you have signed up to the payment plan, which basically means giving your agreement by ticking the bank mandate form on Ticketline's website, Ticketline will automatically debit your card on a weekly basis. They only accept Visa (credit or debit) or Mastercard for the payment plan. NB: Booking fees will be charged with your initial transaction.
THE ISLE OF WIGHT YOUTH TRUST CHARITY DONATION
*This year we are adding on a £1 charity donation onto all Bestival tickets. The money raised will go directly to the Isle Of Wight Youth Trust (Reg Charity no. 1087163) to help fund their fantastic work offering counselling and support to young people aged 25 and under on the Isle of Wight. The Bestival Foundation is also a proud supporter of the Youth Trust.
Travel: Book Now For Best Early Prices
www.redfunnel.co.uk
www.wightlink.co.uk
www.bestival.net / facebook.com/bestivalfestival / Twitter: @bestival