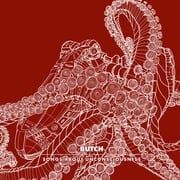 Butch announces Watergate 18 international tour
Hot on the heels of 'Watergate 18', revered German DJ and producer Butch reveals a string of International tour dates specifically to launch and celebrate the release. Kicking off in Colombia on March 27th and touching down in Zurich, Dubai, Rome and Lyon before the final night at The Egg in London, Butch will be pulling out all the stops with a masterfully created playlist inspired by the recent LP. Alongside these dates Butch will also be making his way to Miami at the end of this month for WMC to play 2 sun soaked sets.
Named ´Producer of the year´ several times over the course of his career, Butch is a true stalwart of the German scene amassing countless hit releases on high profile labels such as Sei Es Drum, Rekids, Cocoon, Desolat and Hot Creations. Butch has kicked off 2015 with a bang with 'Watergate 18' recieveing worldwide praise and the latest EP from the album 'Songs about unconsciousness' also going down a storm. Despite a busy year of tour dates, the music connoisseur continues to explore new projects, including various collaborations soon to be announced..
BUTCH WATERGATE 18 RELEASE TOUR
27.03.2015 – Baum – Bogota – Colombia
02.04.2015 – Club Paula – Dresden – Germany
04.04.2015 – Circoloco Degli Illuminati – Rome – italy
07.04.2015 – Blue Marlin Ibiza – Dubai – United arab emirates
18.04.2015 – Hive – Zurich – Switzerland
25.04.2015 – Kiste – Hannover – Germany
13.05.2014 – MAD Club – Dortmund, -Germany
14.05.2014 – Ninkasi Kao – Lyon – France
16.05.2014 – The Egg – London – UK
BUTCH AT WMC
23.03.2015 – Deepperfect @ Steam – Miami – Florida
25.03.2015 – Boat Party – Miami – Florida