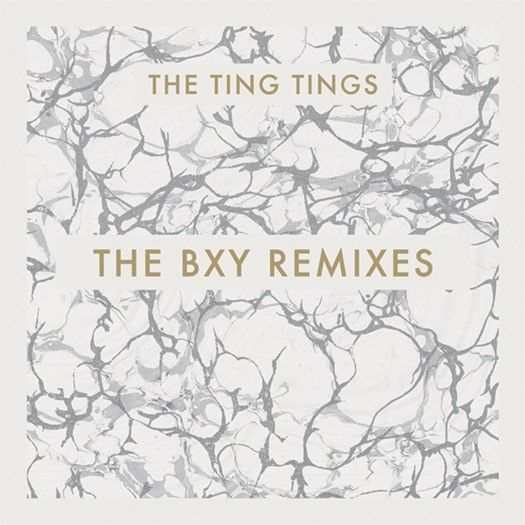 The Ting Tings - BXY Remixes
Up-and-coming label Mono will deliver its second release as a limited edition, heavyweight vinyl, featuring two remixes of The Ting Tings tracks Wrong Club and Do It Again by one-to-watch Spanish DJ / Producer, BXY. With the full backing of The Tings Tings themselves, the two pre and post club mixes demonstrate BXY's unerring ear for a hook and excellent production skills, in what marks his official worldwide debut release. Listen now
BXY aka Boixy, honed his skills deejaying in London and studying music production at the city's reputable Point Blank Studios, but it was a move to clubbing mecca Ibiza where he took up residency as sound engineer at Sonic Vista Studios that would lead to him remixing The Ting Tings. Overhearing the band producing their third album Super Critical (on which the two tracks appear) from his bedroom next door, Boixy created his own remixes that he would later play to the band.
A few months on when The Ting Tings were looking for a tour DJ, the founder of Sonic Studios introduced the eclectic Boixy, who was subsequently snapped up for the worldwide tour. He shared his remix ideas, which received the immediate seal of approval from The Ting Tings.

It was in early 2015 when Mono discovered the BXY remixes and decided that his musical skills and aptitude should be showcased on a medium that would really bring his sound to life. BXY took his remixes back to the studio and emerged with revamped versions, exclusively for Mono, and is now lined up and ready for his first official release.
The BXY remix of Wrong Club will have any indie-dance fan ready for the dancefloor with its guitar riffs, disco synths and groove by the truckload. The experimental BXY takes Do It Again in another direction, offering a more laid-back, atmospheric vibe that will leave the listener reminiscing of the night gone by.
Katie & Jules from The Ting Tings are in full support of BXY's work: "When Mono approached us to encompass our records and the BXY remixes on one fat independent piece of limited vinyl, there wasn't one sign of latency from either one of us. Mono represents everything we support in new upcoming labels, and Boixy in new upcoming producers/remixers/DJs. Being an independent set up ourselves, we love to sit alongside fearless un-blinkered creatives… Everything about this is real, how Boixy (unbeknown to us) lived next door to the studio where we recorded Super Critical in Ibiza to meeting us before we invited him on our tour. These discs are special to us".

The BXY remixes will be released as a limited edition vinyl run of just 250 copies – remixed, remastered, and repackaged, typifying Mono's unique style and philosophy for releasing music.
The double A side will be available to buy on 28 August and for pre-order from 17 July. A digital download option will also be available.