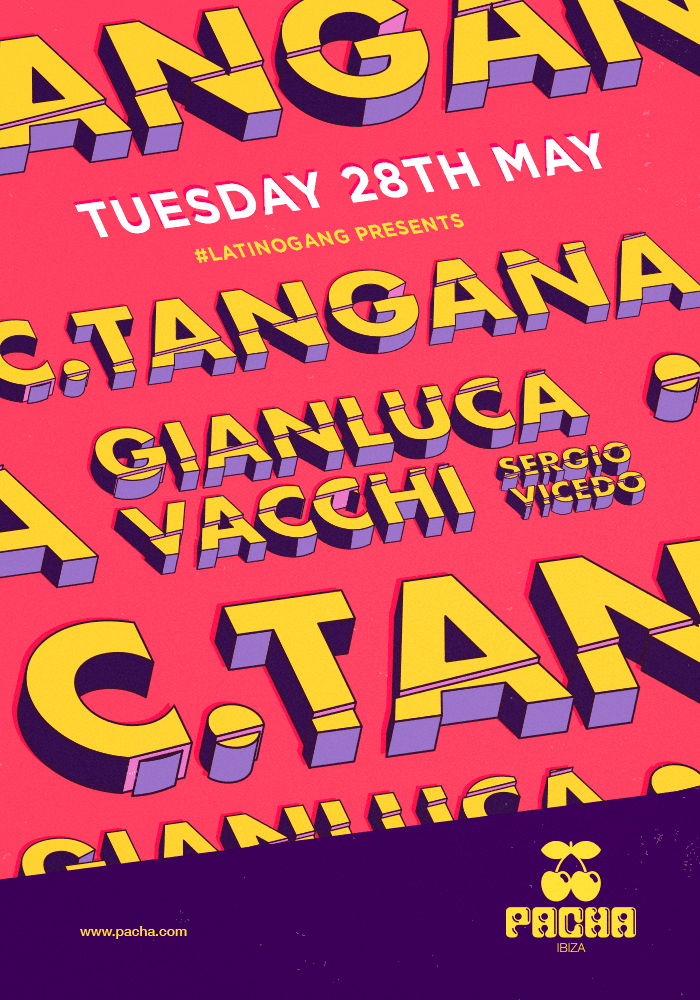 C Tangana, Tastemaker, Dj Gianluca Vacchi Come To Pacha This May With 'Latino Gang Presents'
The Spanish trap Star, C Tangana will appear under the iconic Pacha Red Cherries for the first time, this May. Promising a Tuesday night soiree like no other found on the island, C Tangana is set to deploy his knowledge of rhythm, melody and flow to the Pacha dancefloor.
Under the concept 'Latino Gang Presents', the internet sensation, tastemaker and DJGianluca Vacchi joins C Tangana for a night of star-studded entertainment. Gianluca is sure to bring his exuberant nature and showmanship to the cherries.
As a viral star across Europe and Latin America, Tangana's superstar factor promises to transform and inspire the Pacha crowd. The Spanish artist was crowned in 2017 in the world scenario with his hit 'Mala Mujer'​ and then his hits 'Llorando en la Limo' and 'Bien Duro'. Of course, with the addition of Gianluca the night of the Tuesday 28th May will become an essential 'must attend' event in the Ibizan summer calendar.
TICKETS: https://pacha.com/events/latino-gang/
PACHA IBIZA & LATINO GANG PRESENTS:
C TANGANA
GIANLUCA VACCHI
TUESDAY 28TH MAY 2019