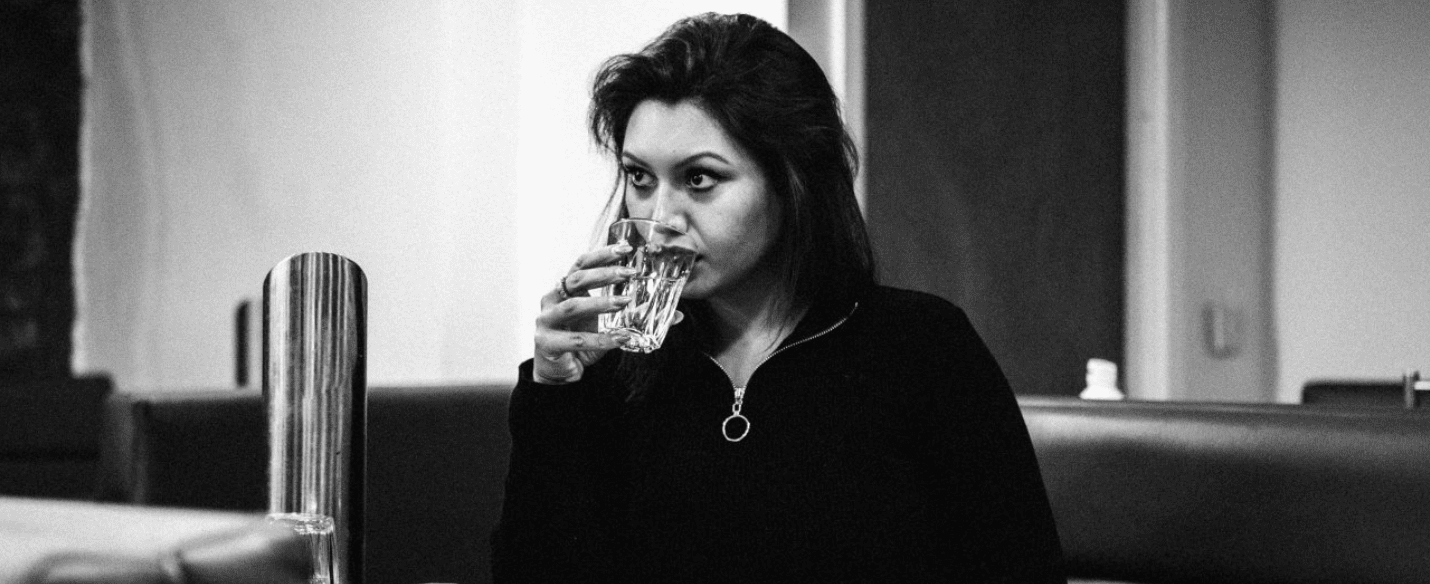 PATTERNS NEWS: July to September in Brighton's revered dancing spot
Located on Brighton's sunniest seafront spot – Marine Parade, Patterns sits at the heart of the cities discerning musical movement, each week showcasing forward-thinking and far-reaching sounds from across the globe. After a stomping first half of the year with highlights moments include two sold out The Great Escape 'Late Escape' shows, sets from Hunee, Mount Kimbie, Helena Hauff, Conducta and way more to list, Patterns announce a solid-gold set of names set to visit from July through until September. Find Dan Shake, Commix, Red Greg, Or:la, John Newman, Plastic Mermaids, Batu, Debonair, L U C Y, Joey Negro, Wookie, Posthuman and plenty more entering our favorite rave cave. There's plenty of Pattern's debuts too – for full info on shows and to grab tickets, head here : https://bit.ly/2HaYXut
WHAT'S ON – CLUB –
Delivering the highest quality music programming week in, week out, Patterns will host an eclectic mix of DJs and live acts across the summer months, spanning jazz, afrobeats, house, techno, DnB, jungle and everything in between.
On Saturday 6th July, Berlin-based, Belfast-bred Cromby is up for his Pattern's debut at 110% HOUSE; expect absolute bumpers and certified dancefloor gold from this fast-rising superstar. Fresh from smashing one of AVA Festival's legendary Boiler Room slots, he'll bring the same energy to Brighton next month. Next up, Slimzee heads to the Brighton basement for a raw, old-skool jungle set; an essential for any jungle fan. Find two icons with iconic record collections to match playing all night long in the Patterns basement the weekend after, Red Greg and Nick The Record. Set to be a special one, this is a Patterns debut for Red Greg – the East End record collector and edit master who has been a key part of the UK underground since the 80s. Later in July Patterns teams up with Wheel It for another night of DnB vibes with Metalheadz' Commix, and there'll be a special Trans Pride takeover on 20th of the month in line with the Pride celebrations across Brighton later in the summer; magical. Finalising the July agenda is a Foundations and Tropicalé collab on the 26th with a DJ set from London Afrobeat Collective, and last but not least; Patterns invites mighty selector, producer and Mahogani Records signee Dan Shake to play in their intimate basement space on Saturday the 27th July.
AUGUST –
August sees another set of discerning names heading to the South Coast each weekend. To start, Patterns team up with the most colourful, most fabulous party in the country – Brighton & Hove Pride for a serious weekend session where Horse Meat Disco, RAW SILK and more bring strictly good vibe through on the 2nd and 3rd. Normal service resumes the week after with Wheel It's liquid DnB rave, and Parisian disco don Bellaire laying it down on the Saturday. At only 20 years old he's made an impact with his house, disco and jazz tinged productions, plus killer DJ sets. Calling all garage heads, the one and only Wookie heads to the Patterns basement on the 16th; gun fingers at the ready as this true garage OG steps up for a 'History of Garage' session. Across the rest of the month there's an acid special with acid house dons Posthuman, who'll be hitting the club for the first time. Hear nostalgic bleeps, beats and breaks with as this game-changing duo step up. OFF LICENSE and Foundations join forces for a night hosted by the forward-thinking culture mag. Kettama plays on 31st July, the Galway native who has been creating warm, infectious house jams perfect for the dancefloor. And, there's loads more to come on top of this, keep your eyes peeled on Patterns socials for more info.
SEPTEMBER –
Finalising the summer shows in September is another dreamy combination of talent from the electronic underground, plus a next level Freshers week line up for all of Brighton's new faces and returning party heads. Each Friday will see bass, garage, jungle, hip-hop and grime explored by Foundations; inviting leading selectors as well as a heavy set of residents on rotation each week. A legend in the game, Joey Negro joins on 7th September. He'll bring a record bag packed with nostalgic grooves and feel-good house, the night after IndiKa plays as part of the Foundations series. On the 14th, Materials hosts Jensen Interceptor & DEBONAIR for electronic oddities, left-leaning techno and plenty more. This is a Patterns first for Jensen too. Freshers week is going to be a major one for Patterns this year – a week long agenda packed out with parties, including DONUTS, Midnight Funk and a free Foundations jungle party. Plus an iconic party brand come to takeover the basement on the 23rd -more information to follow on this one, but trust us; it's going to be huge. Club faves, Horse Meat Disco join again on the 21st September, plus left-leaning techno and bass from Batu, and obscure electronica from Patterns' resident Or:la. In the past months, Or:la has invited esteemed acts to assist in soundtracking he basement space as part of her residency; Roi Perez and upsammy are some of the quality names that have joined. A huge line up across the month! Keep your eyes on Patterns socials for more names, gigs and live acts to be announced.
LIVE –
On top of the much loved club shows, Patterns also play host to some of the most exciting live events on the South Coast. Through summer, the club teams up with Hidden Herd festival to present Anteros, Kawala, Wooze, and there's intimate performances from soulful, U.K. pop singer John Newman, Plastic Mermaids, Animal House and The Beths. A truly diverse offering for music fans in the city.
Patterns acts as a centre for creativity; a hub for new music, art and culture in the Brighton community and beyond. The basement welcomes hundreds of music lovers each week, providing a perfect gig space and live music venue, whilst the upstairs is a casual hangout area where visitors can relax inside or on the beach-facing terrace, ideal for those summer months. Patterns is the perfect spot to immerse yourself in the local Brighton lifestyle, whether a local or out of towner visiting for a day or two.
Q3 CLUB LISTINGS
05.07 Foundations: Free Dancehall Party
06.07 110% HOUSE: Cromby
12.07 Foundations: Slimzee (Jungle Set)
13.07 Patterns with Red Greg & Nick The Record (All Night Long)
19.07 Foundations x Wheel it: Commix
20.07 Patterns invites Trans Pride
26.07 Foundations x Tropicalé: London Afrobeat Collective (DJ Set)
27.07 Patterns with Dan Shake
02.08 Brighton & Hove Pride: Patterns Does Pride
03.08 Brighton & Hove Pride: Horse Meat Disco & RAW SILK
09.08 Foundations x Wheel It: Free Liquid DnB Party
10.08 Patterns with Bellaire
16.08 Foundations x 23 Degrees: A History of UKG with Wookie
17.08 Patterns Acid Rave: Posthuman
23.08 Foundations x Off License Magazine
24.08 Patterns x B, Please! with Secret Guest (US)
30.08 Foundations x Tropicalé
31.08 Patterns invites Soirée with Kettama
06.09 Foundations x Wheel It:
07.09 Patterns invites Music Meltdown with Joey Negro
13.09 Foundations x 23 Degrees: IndiKa
14.09 Patterns invites Materials with Jensen Interceptor & DEBONAIR
20.09 Foundations: L U C Y
21.09 Patterns with Horse Meat Disco
23.09 TBA
24.09 DONUTS
26.09 Jazz Club
26.09 Midnight Funk Association
27.09 Foundations: Free Jungle Party
28.09 Or:la invites Batu & Momo
LIVE
13.07 – Hidden Herd Festival with Anteros, Kawala, Wooze plus more
19.07 – John Newman
29.08 – The Beths
06.09 – Animal House
21.09 – Plastic Mermaids
PATTERNS
10 Marine Parade, Brighton BN2 1TL, UK
Follow Patterns : insta || facebook || twitter ||
MEDIA PACK . PATTERNS ASSETS
ARTIST PRESS KITS